Netizens add a touch of Filipino to favorite international shows
- Video clips of various international shows and movies got the Filipino treatment and have now gone viral on Facebook
- Shows like "Descendants of the Sun," "How I Met Your Mother," "Doctor Who," and movies like "Titanic," "Finding Dory," "Train To Busan" were included
- More edited clips came out on social media after Filipino versions of Game of Thrones and Stranger Things got viral
Just last week, we've all laughed hard at the Filipino version of Game of Thrones wherein it was edited with Gary Valenciano's "Wag Ka Na Umiyak" song. The song perfectly blended with the Cersei's bombing scheme.
After just a day, someone also made a Stranger Things version by using the same song and placing it in the scene where 'Eleven' flipped a van with her telepathic powers.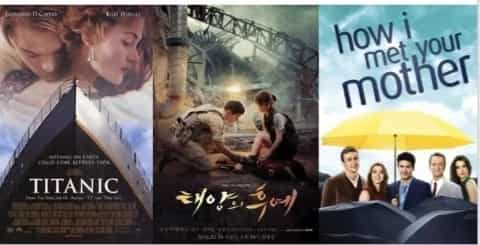 Now, many netizens have chimed in with their own ideas on the question: "What if these international shows were made in the Philippines?" Many gave their own versions and twist to different International shows and movies.
READ ALSO: Emotional Kris Aquino finally reveals why she broke up with ABS-CBN!
1. Flash
The CW's "The Flash" is turned into an ABS-CBN show when Filipino fans of the show made a parody video. This emotional scene from last season was about Barry Allen's father getting killed by his nemesis Zoom.
2. Doctor Who
UK's longest running television show "Doctor Who" gets the "Ang Probinsyano" treatment when the tenth doctor David Tennant has reached his maximum life limit.
3. Descendants of The Sun
Korean drama fans are in for a treat with this spin-off of KBS' "Descendants of the Sun." Song Joong Ki and Song Hye Kyo are dubbed in Filipino in this video clip while the "Wag Ka Na Umiyak" song plays in the background.
READ ALSO: Morning show in Japan airs trivia on Duterte's cursing
4. Finding Dory
Now we move on to movies! This kiddie movie from Pixar, "Finding Dory" is a really emotional movie. Paired with Gary V's song, it becomes even more entertaining.
5. Big Hero 6
Anyone who watched this movie would attest that Baymax is one of the most loved characters in Disney history. His fluffy appearance just makes him look so cuddly. That's why in the scene where he sacrificed himself for Hiro's sake; everyone cried their hearts out. Would you still be able to cry when this Filipino song plays during that scene?
6. Avengers
During the first movie of Avengers, Tony Stark sacrificed himself for everyone's sake. Avengers fans seem to like this version better saying that this made them cry. We wonder if it was tears of sadness or tears of laughter.
READ ALSO: #Kabogera: This funny interpretative dance of actress K Brosas is the best!
7. Harry Potter: Deathly Hollows Part 2
During the last leg of the Harry Potter franchise, Harry Potter finally defeats Lord Voldemort. Do you like the replacement of this Filipino song instead of the suspenseful orchestra music?
8. Titanic
One of the most tragic films of all time plus Gary V's song is just perfect.
9. Spiderman
The song lyrics are very apt for the scenes during this first Spiderman movie where Toby Maguire is literally holding on to his web to save the people.
READ ALSO: Pentagon Generals Warn About A 'Terminator' Future Coming True
10. Train To Busan
Even the latest Korean horror hit movie wasn't able to escape this new Filipino trend.
11. UAAP
Here's a bonus! Filipinos asked the question: "What if UAAP was a teleserye?"
12. Stranger Things part 2
We've seen the "Wag Ka Na Umiyak" version of Stranger Things, but have you seen this romantic version?
13. How I Met Your Mother
This video gets a different treatment from the rest. If the others were hypothetically made by ABS-CBN, this one is treated like Alden Richards and Yaya Dub's first meetings in GMA network's "Eat Bulaga."
RELATED: Kristel Fulgar and CJ Navato's #CARaokeChallenge will give you the ultimate "kilig" feels!
Source: KAMI.com.gh