- An ethnic group from Indonesia gathers their loved ones' corpses every 3 years to wash and dress them with new clothes as part of the Ma'nene festival
- The people from Torajan has high regards to life after death that's why even funerals was an extravagant festivity for them
- They would sacrifice buffalos and wrap the corpses with layers of clothes to prevent decay
Filipinos flock to cemeteries with their candles and flowers every November 1st. While in Mexico, they perform a play called 'Don Juan Tenorio' as tradition.
It's natural that different parts of the world would practice their own customs in an act to show homage to their late loved ones. But it looks like, none of them can compare to how unique an ethnic group from Indonesia pay their respects.
The Torajan people who reside in the mountains of Sulawi would gather the corpses of their loved ones every three years and participate in the Ma'nene festival.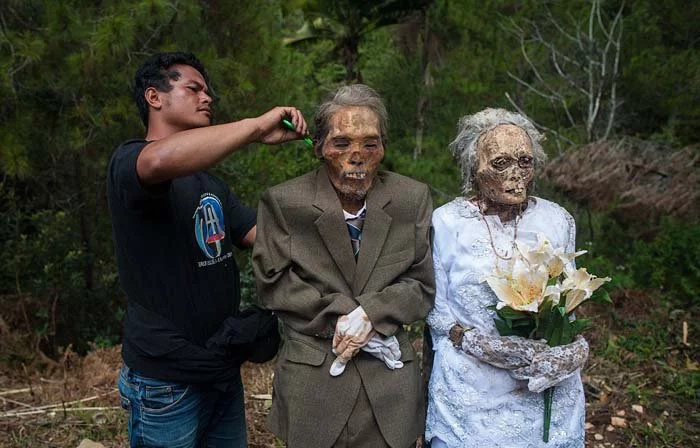 READ ALSO: Russian river turns bloody red, and it's absolutely horrendous
During 'The Ceremony of Cleaning Corpses,' each family would wash and dress up the decaying bodies of their elders. They will also have the chance to have their pictures taken together with the family of the deceased to commemorate the special day.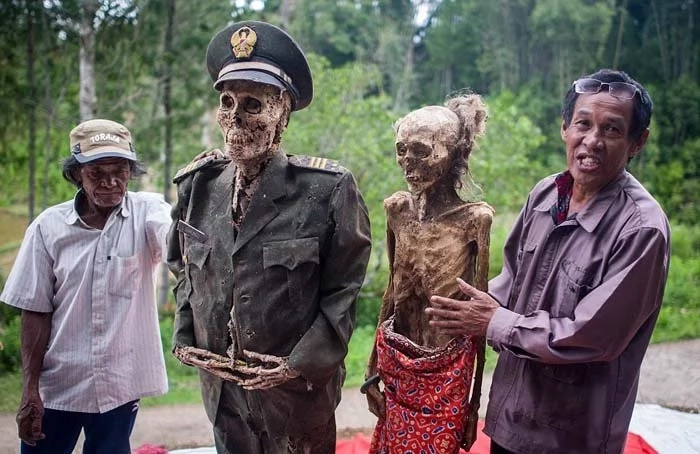 Their tribe, which was discovered by Dutch missionaries in 1970, has a high regard for the deceased because they believe in the afterlife. As long as the corpse remains inside their house, they treat it as a person with illness. They would even offer food and include the lifeless body in their prayers.
Even during funerals, the middle class in the society could bury its dead for months. As for those who belong in a prominent family, they are allowed keep the body for years and bury it with many layers of clothes to slow down the decay.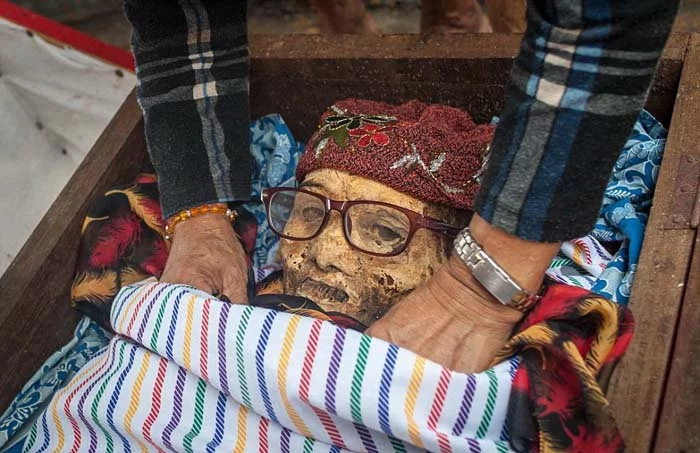 READ ALSO: Man who built handmade roller coaster in his backyard is the best granddaddy in the world!
Instead of a gloomy festival, buffalos were butchered as sacrifice. They believe it will serve as the carrier of the soul from life to death.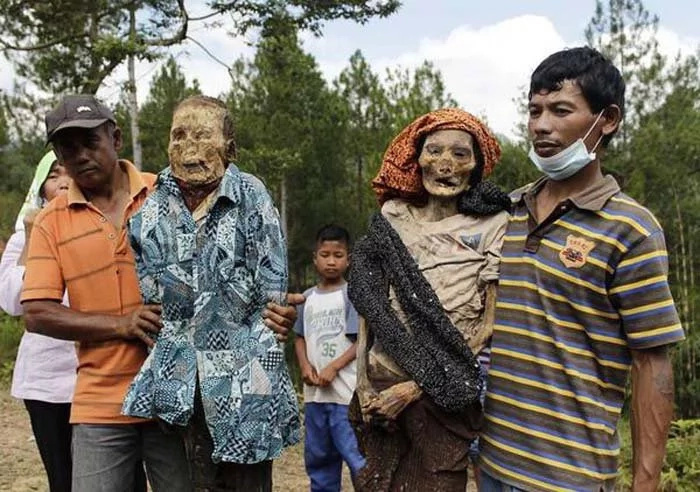 Another belief of the Torajans made few of the villagers travel because they were afraid of dying away from home. According to them, a spirit should always come back from where it was born. In case someone dies outside the village, his family will travel in order to bring his body back.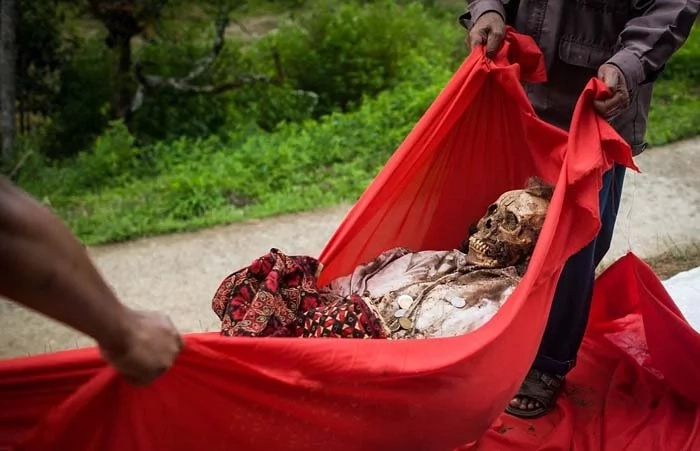 When inquired about their unusual customs, they insisted that the love they hold for their relatives can beat any of their fears. More than anything, it was a culture that made them unique.
READ ALSO: Pit Bull goes berserk as he furiously attacks woman and her little puppy
The tradition started when an animal hunter found a decaying body while trekking about a hundred years ago. He dressed the corpse and gave it a proper funeral which the village observes until today.
Source: Kami.com.ph