– YouTube vlogger Lance Stewart tried to recreate the famous Fruit Ninja game in real life
– If you know this app you've already guessed what's happened next – his tried to cut a flying fruit with two swords at once
–  But unfortunately almost cut off his own hand with blades
Lance Stewart wanted to recreate a stunt from the Fruit Ninja game in real life as he took two swords and tried to slice a flying fruit with them.
At first it looks to be going okay as he successfully slices a couple of pieces of fruit before things go wrong. He swings, and his swords crossover with his little finger caught in the middle.
Then you can see Lance horrendously screaming in agony and falling to the grounds. Another girl behind the camera screams even more loudly trying to call an ambulance.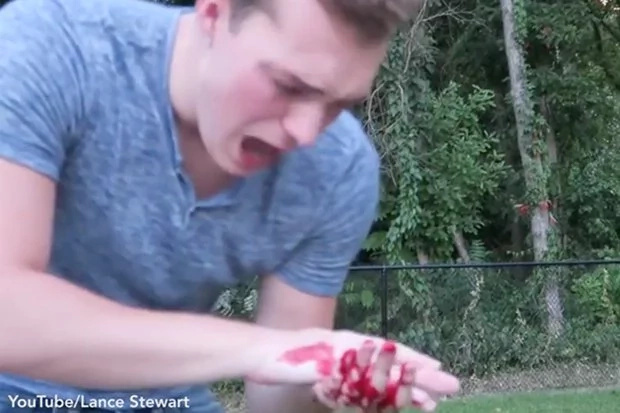 Doctors patched Lance up with nine stitches but he later had to return to hospital for an operation after realizing he had severed a tendon and had no feeling in his little finger.
The video has now been viewed over 6 million times in just over a week.
Source: Kami.com.ph