- Policemen were able to arrest six alleged drug pushers in the cities of Taguig, Pasay and Parañaque
- One of them is a nurse who allegedly sold party drugs at high-end bars in BGC and Makati
- Another one is a barangay councilor in Pasay who was caught selling shabu in front of the barangay hall
Anti-drug operations conducted on Saturday by the Philippine National Police (PNP) led to the arrest of six drug suspects, including a nurse and a barangay councilor.
The nurse was identified as Kenneth Santillan, who allegedly sold party drugs to clients at high-end bars in Bonifacio Global City, Taguig City and in Makati City.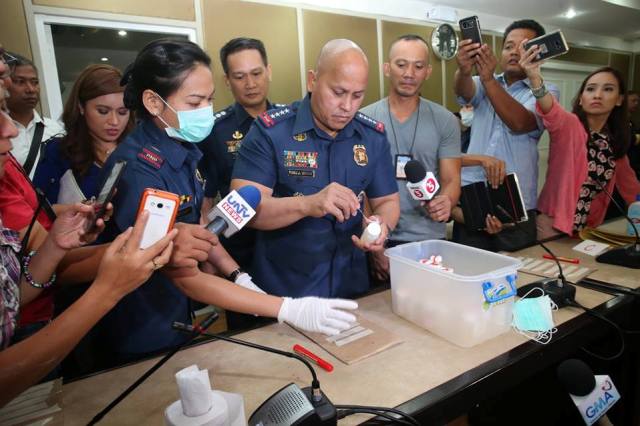 READ ALSO: MILF joins war on drugs, arrests 30 drug suspects
According to the authorities, the nurse was caught selling five ecstasy pills to an undercover policeman on Saturday night at the corner of Lane A and 32nd Street in BGC, Taguig.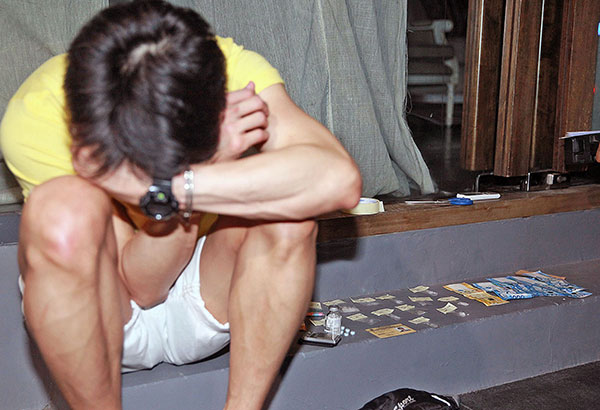 Aside from the ecstasy pills, the police were also able to seize from the nurse 12 "Hello Kitty" pills, 11 sachets of shabu, 10 tablets of Valium, and a shabu-laced bottled water.
In Pasay City, Barangay 43 councilor Jordan Garlan, was arrested at around 7:45 p.m. in front of the barangay hall in Tramo Street for selling P5,000-worth of shabu to operatives.
The Southern police district was also able to arrest four other alleged drug pushers.
They arrested 28-year-old Amos Apostol for allegedly selling party drugs at the Palace Pool Club located at 9th Avenue, Corner 36th Street in BGC.
READ ALSO: No conjugal visits for depraved inmates at New Bilibid Prison
Djonalyn Rodrigo, suspected of smuggling drugs inside the Taguig City Jail, was also arrested in a separate police operation.
In Barangay Tambo, Parañaque City, the SPD were also able to arrest two drug suspects inside their unit at St. Anthony Residences for allegedly selling shabu in a buy-bust operation.
The six arrested drug criminals back up the claim of PNP Chief Bato dela Rosa that most of the drug pushers pursued by the police are arrested and not killed, contrary to the allegations of some human rights advocates.
READ ALSO: Robredo Saddened By Drug Involvement Of Bodyguard's Live-In Partner
Source: Kami.com.ph