- The Voice Kids coach and singer Lea Salonga had confirmed on Friday, September 9, that Philip Salonga, one of the three peddlers arrested in Pasig, is indeed her half-brother
- In her statement, Lea had said that the family will not interfere with the investigation
- The singer, however, called for due process and a fair trial for Philip and all individuals arrested under similar charges
The Voice coach and singer Lea Salonga has issued a statement regarding the arrest of her half-brother, Philip Salonga, in a drug bust in Pasig on Friday, September 9.
Lea has confirmed that the suspect is indeed her brother, from the same father, but with a different mother.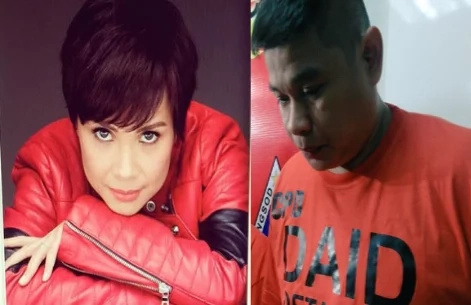 Despite the confirmation, the singer announced that the family will not interfere with the police investigation regarding Philip's involvement in the drug trade.
READ ALSO: MILF joins war on drugs, arrests 30 drug suspects
In her statement, Lea had said, "In light of this recent arrest as reported in the news today, allow me to say that our family will not in any way hamper the investigation of the police in this matter." 
She, however, called for due process and a fair trial for her brother.
"If he is absolutely guilty of all the charges against him, he needs to take responsibility for his actions," the singer added.
READ ALSO: Actress Maritoni Fernandez's sister killed in QC drug war!
Here is the full statement that was given by Lea Salonga regarding her brother's arrest:
Philip Mendoza Salonga, 37, has been arrested in a drug bust in a bar in Pasig City on Friday, September 9, after being identified as the 'source' of two others who were arrested for drug-peddling.
READ ALSO: Shock as Lea Salonga's brother gets nabbed for drug-peddling
Source: Kami.com.ph