Six facts to know about Tricia Centenera
The wife of dancer/choreographer Gab Valenciano has recently made headlines with her cryptic posts on social media, which led to the speculation that her marriage has met its early demise. 
Entertainment portal PEP.ph followed up on the story since Valenciano has also been posting on social media about keeping positive during a dark time. The uncanny similarity of their statuses has alarmed their fans until an unnamed source confirmed to the site that the two have already separated. 
Since Valenciano is known for being the son of Mr. Pure Energy, also known as Gary V, and for his Super Selfie videos that went viral since its inception in 2013, what is there to know about his wife, Tricia Centenera? 
1. She hails from sunny Sydney, Australia, but is born to Filipino parents.
Despite being born Down Under, her parents both come from the Philippines. Her father, businessman Jose Sebastian Centenera, is from Naga while her mother, Cristina Maria, is from Manila.
  2. She is the youngest of five sisters, and one of them is an international fashion figure - Vogue Australia Fashion Director Christine Centenera.
Good genes do run in the family and fashion lovers know that Tricia's older sister is one of the most popular fashion editors in the planet.
  3. At 17 years old, she has already toured all over Asia as part of an Australian dance group but in 2007, she was involved in a car accident that could have killed her. Despite the doctors' warnings that she might not be able to walk again, she proved them wrong - she had recovered three months later and was able to walk again.    
READ ALSO: When perfect becomes flawed: Gab Valenciano, wife call it quits?
4. In 2011, she moved to Manila to pursue an acting and hosting career - which eventually led her to host the podcast 'The Girls of 28a' with models Julia Sneg and Marianna Henud. 
5. Last year, she got embroiled in a heated conversation with radio DJ Mo Twister for commenting on his post about Lucas, his 'only son', which was responded to by Twister's fellow DJ and rumored paramour, DJ Angelicopter. Twister called her a bitch after he shut her down for her reaction.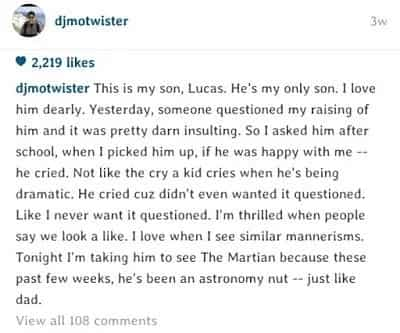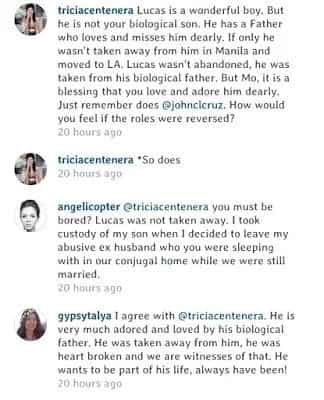 READ ALSO: From bitter to sweet: Gab Valenciano's wife sends a touching message to Gary V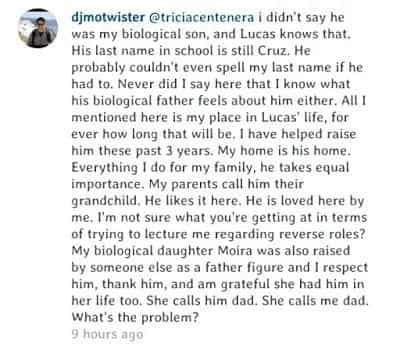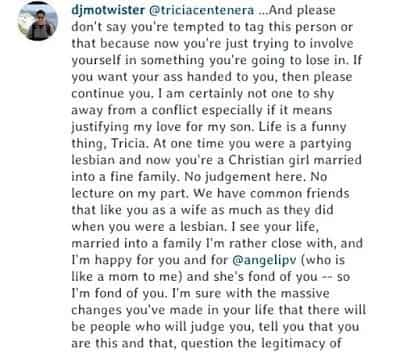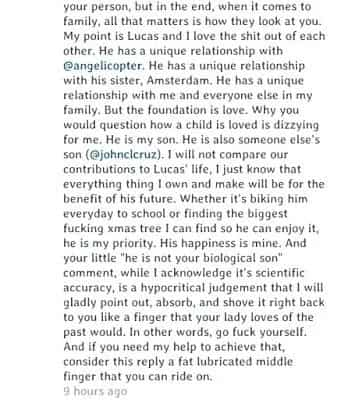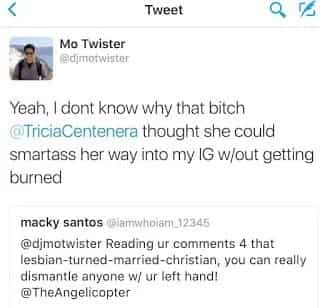 6. Despite her estranged status with her husband, she has remained close with his siblings - particularly Kiana Valenciano. Recently, she has attended the baby shower of her sister-in-law Samantha Godinez.    
Their marriage might rival than that of any of Manila's 'It Girls' - Georgina Wilson, Solenn Heussaff, and Isabelle Daza - but theirs ended on a sour note. We hope that the two can still make amends despite their faults and give their marriage another chance to work out.
READ ALSO: Source reveals 4 names linked to alleged infidelity of Gab Valenciano
Source: KAMI.com.gh