- The US gov't turned over 24 classrooms to four public schools in Leyte
- This is part of their commitment to help the areas and victims hit by super typhoon Yolanda in 2013
- Through its relief agency USAID, the US gov't already turned over 253 classrooms to the province
Over 24 classrooms for four public schools in the province of Leyte were turned over by the United States government last Wednesday, through its relief agency USAID of the United States Agency for International Development.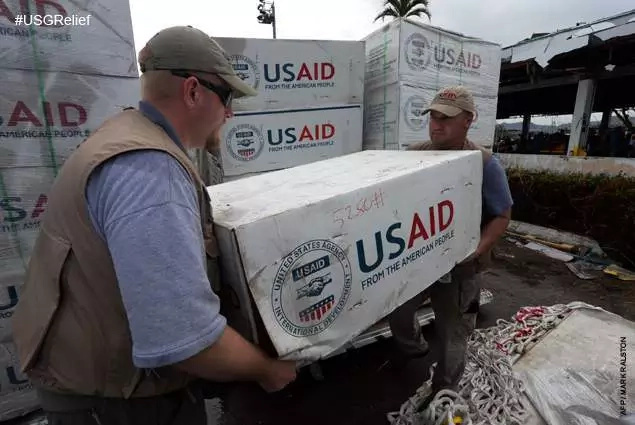 The province was completely devastated by super typhoon Yolanda in 2013 and some of the locals are still struggling to survive every day. Leyte suffered the most when Yolanda hit the Philippine land.
The US government had earlier vowed to help the PH and its education sector through creating 310 classrooms. Out of the 310 classrooms promised by the US gov't, 253 have already been turned over to the Philippines.
READ ALSO: 8 good deeds Duterte has done we should always remember
The remaining classrooms are expected to be finished and turned over by the USAID in December. The turning over ceremony on that month would also mark the end of US gov't commitment in helping the victims hit by Yolanda.
Nearly $143 million was already donated by the US government to the Philippines in the aftermath of the super typhoon.
The following schools that received aid from the Us gov't are Salvador Elementary School in Tanauan, three classrooms; Alegria National High School in Julita town, six classrooms; San Joaquin National High School in Palo town, eight classrooms' and Dagami South Central School (DSCS) in Dagami town, seven classrooms.
READ ALSO: How did Tacloban waste almost 1B Yolanda funds? COA explains
The turn over ceremony of the 24 classrooms last Wednesday at the DSCS grounds was led by USAID Office of Education Deputy Chief Erica Rounsefell.
On November 8, 2013, Super Typhoon Yolanda, one of the strongest tropical cyclones ever recorded, made landfall in central Philippines and brought strong winds and heavy rains that resulted to landslides, storm surge, and flash floods.
Extreme damage was brought by Yolanda and many Filipinos suffered death and famine as the local government had difficulty in providing all the needs of the victims.
READ ALSO: Tacloban Mayor's daughter says sorry over tweet
The whole international community, hand-in-hand, helped the Philippines through donating money and relief goods to the victims.
Source: Kami.com.ph