- The all-out war of President Rodrigo has gotten stronger as the Moro Islamic Liberation Front (MILF) joined the campaign
- 30 suspected drugs dealers and users were arrested in two towns in Maguindanao
- MILF stated that they were able to conduct the operations with the help of government authorities
The Moro Islamic Liberation Front (MILF) fighters have arrested 30 suspected drug pushers and users in two towns in Maguindanao since Wednesday.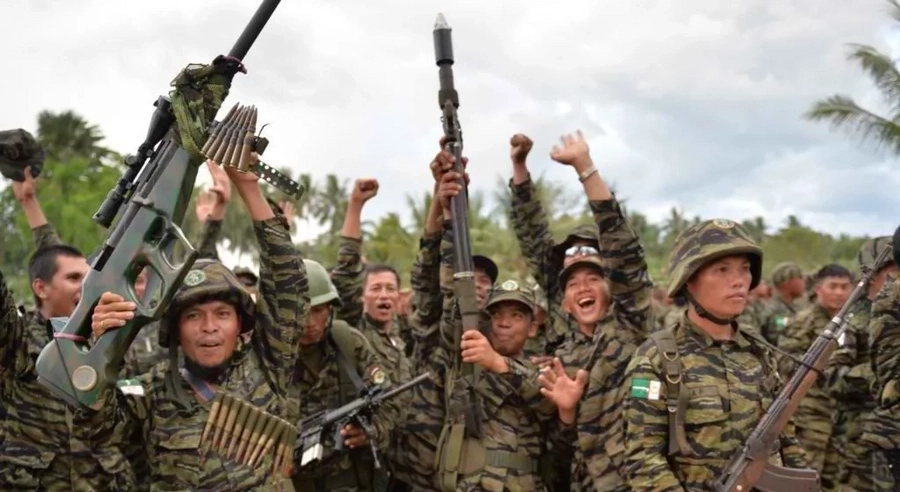 Spokesperson of the Bangsamoro Islamic Armed Forces Von al-Haq said that the group has decided to support President Rodrigo Duterte's campaign against the illegal drug trade in the Philippines.
With the help of government authorities, Al-Haq said that their forces were able to conduct operations in the towns of Sultan Mastura and Sultan Kudarat.
READ ALSO: Daring Maguindanao mayor and vice mayor, alleged masterminds of Davao blast
Those who were arrested were previously warned, however, they still proceeded with their illegal activities. Al-Haq said that they would be subjected to further investigation.
"Expect that there will be more arrests in the coming days," said Al-Haq.
The MILF central committee has earlier issued an order to all its commanders to conduct vigorous antidrug campaigns in areas they have control over.
READ ALSO: For love of peace: Duterte orders PNP, AFP to stop Misuari's arrest
According to MILF, the use of illegal drugs, particularly shabu, was "haram" or prohibited because it is the cause of destruction of the life and future of the Bangsamoro.
Moreover, when Duterte sat into power, MILF came up with an agreement with the incumbent administration that it would cooperate with the campaign and lead the anti-illegal drug campaign in MILF-controlled areas.
However, the agreement stipulates that MILF rebels are not allowed to be part of the operations because their participation is limited only to information sharing.
READ ALSO: Duterte orders security forces to destroy Abu
Meanwhile, the New People's Army has also pledged to support the President's campaign to put an end to the drug problem in the country.
Reports have stated that there are drug suspects who have been killed by NPA rebels in some parts of Mindanao, such as in Compostela Valley and Davao del Norte.
Aside from this, police officers and soldiers who were involved in the illegal drug trade were also abducted by the rebels. They were released later in order to maintain the "spirit of the peace process".
Source: Kami.com.ph