- Presidential Communications Secretary Martin Andanar stressed that administration's critics should first look at their "moral ascendancy" before addressing concerns on human rights violation
- Andanar added that critics should look at the context of the questions and the context of the administration's campaign against drugs
- Duterte has been criticized on his war against drugs that has been linked to human rights violation
Malacañang stressed on Sunday that the administration's critics must first possess "moral ascendancy" before addressing concerns on human rights violation in line with the government's bloody war on drugs.
Presidential Communications Secretary Martin Andanar said that those who raise concerns about human rights should look into their moral ascendancy. He said: "It's really a matter of kung mayroon bang moral ascendancy iyung mga nagtatanong about human rights." 
Andanar added when asked asked about about the most important message President Rodrigo Duterte shared to fellow Association of Southeast Nations (Asean) leaders: "Ipinaliwanag din po ng Pangulo that hindi ho naman lahat ng mga nagrereklamo sa bansa natin ay walang tanong o walang kinalaman o walang question pagdating doon sa human rights 'no, ng mga violations."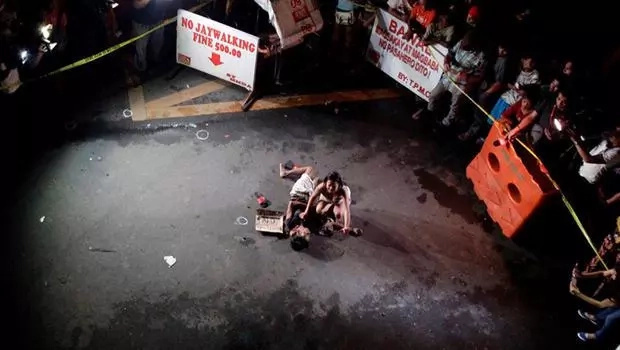 READ ALSO: MILF joins war on drugs, arrests 30 drug suspects
(The president also explained that not all who address concerns in the country do not have questions or do not have any relation when it comes to human rights violation.)
Secretary Andanar cited that President Duterte stressed that the country has its "own foreign policy to follow." 
Andanar explained that people, before questioning the human rights policy and before criticizing the country, should first look at the context of the questions and understand the context of the administration's campaign against drugs.
READ ALSO: Duterte to reassign corrupt officials in Mindanao
The presidential secretary further said thatPresident Duterte deserves the public's support for asserting the Philippines' sovereignty and for airing grievances over alleged abuses during imperialism.
"The President said in his arrival speech that kahit papaano naman siguro, he made us proud as Filipinos dahil pinaglaban niya ang ating karapatan sa buong mundo. At the same time, nilabas niya iyong more than 400 years of ... iyong sama ng loob ba natin 'no, doon sa mga pinaggagawa ng mga imperialist, ng ating mga colonial masters noon," Andanar said.
(The president said in his arrival that maybe somehow he made us proud as Filipinos because he fought for our rights before the whole world. At the same time, he also exposed more than 400 years of... our grievances on what imperialism and colonial masters have done.)
President Duterte was given the ASEAN chairmanship for the 2017 ASEAN Summit.
READ ALSO: Duterte announces pursuance of independent foreign policy
Source: Kami.com.ph