- The New Bilibid Prison (NBP) has been one of the news' favorite subjects recently, due to Senator Leila de Lima's alleged involvement with its detained drug lords 
- The country's maximum security compound has temporarily put conjugal visits on hold 
- According to Philippine National Police (PNP) Special Action Force spokesperson, the new measure was implemented to improve the area's security 
There will be no conjugal visits at the NBP temporarily, according to a spokesperson of the PNP's Special Action Force.
The new measure was done to tighten the compound's security, but it does not mean that the prisoners' partners are completely banned from visiting. They can still drop by the national penitentiary but only until the visitor's area.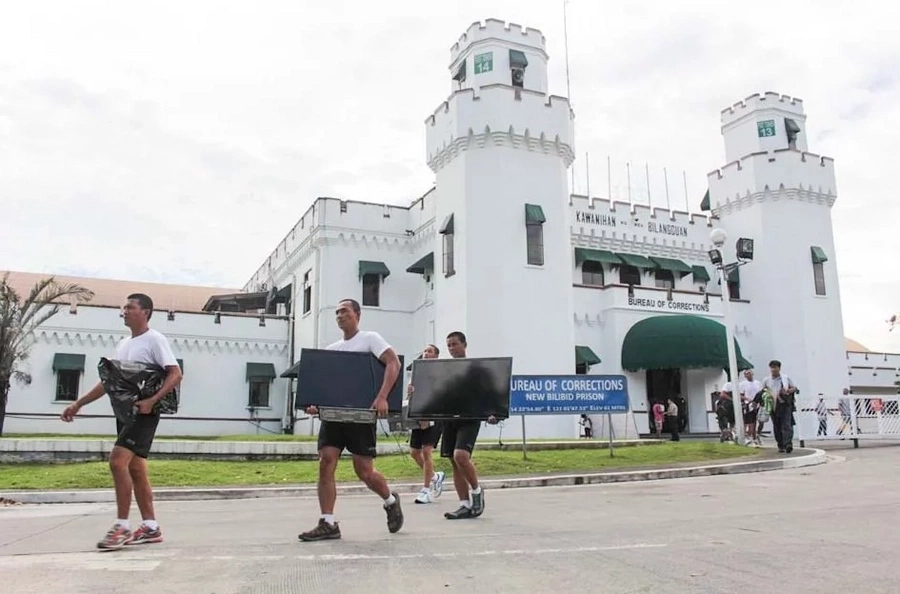 (Photo credit: news.abs-cbn.com)
Its old policy allowed the spouses to stay overnight from Saturday to Sunday.
READ ALSO: Another DOJ witness disproves De Lima drug money accusations
The maximum security compound has been the subject of the news recently, with Senator Leila De Lima's alleged involvement with its drug lords.
President Rodrigo Duterte revealed that De Lima, during her term as the Department of Justice's (DOJ) secretary, collected money from detained drug lords with her former-driver-turned-lover, Ronnie Dayan.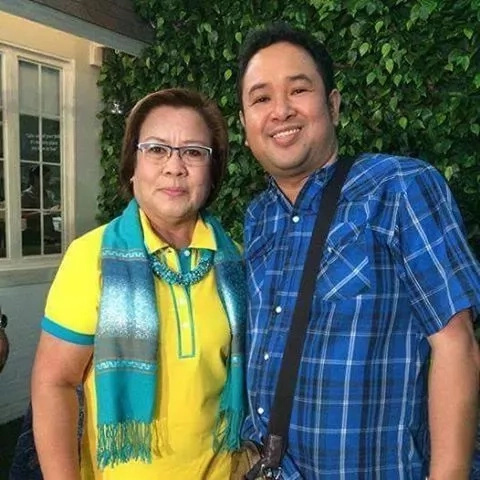 (Photo credit: facebook.com)
The senator responded that the tough-talking president's allegations were false and expressed her disinterest in attending an inquiry regarding her connections inside the NBP.
READ ALSO: 5 Reasons Why De Lima is the PH Wonder Woman
"I was the one who initiated that (raids inside NBP). Why should I be the one investigated? I was the one who took the initiative to do something.  I was the one who exposed the problems there, and they know I exerted certain efforts, took some steps after discovering all those in Bilibid," she claimed.
Duterte's attacks on De Lima did not stop - he also released a drug matrix that not only involved the senator but other government officials that linked them all together with the NBP drug lords.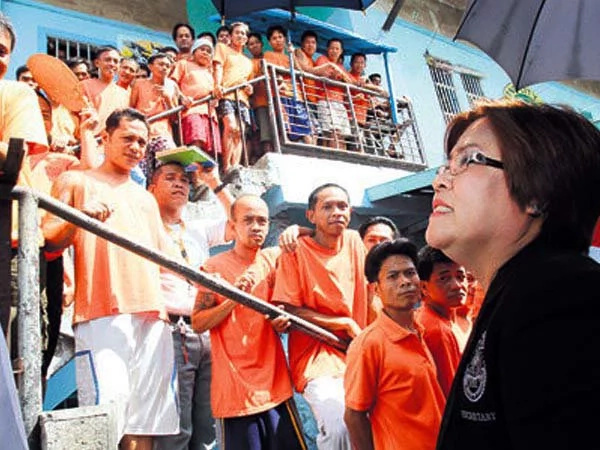 (photo credit: politics.com.ph)
Among those involved are former Justice Undersecretary Francisco Baraan and a governor close to Duterte.
READ ALSO: Ex-DOJ staff defends De Lima, denies P24-M bank account
However, the feisty senator took the matrix lightly, deeming it as something a '12-year-old child can draw'.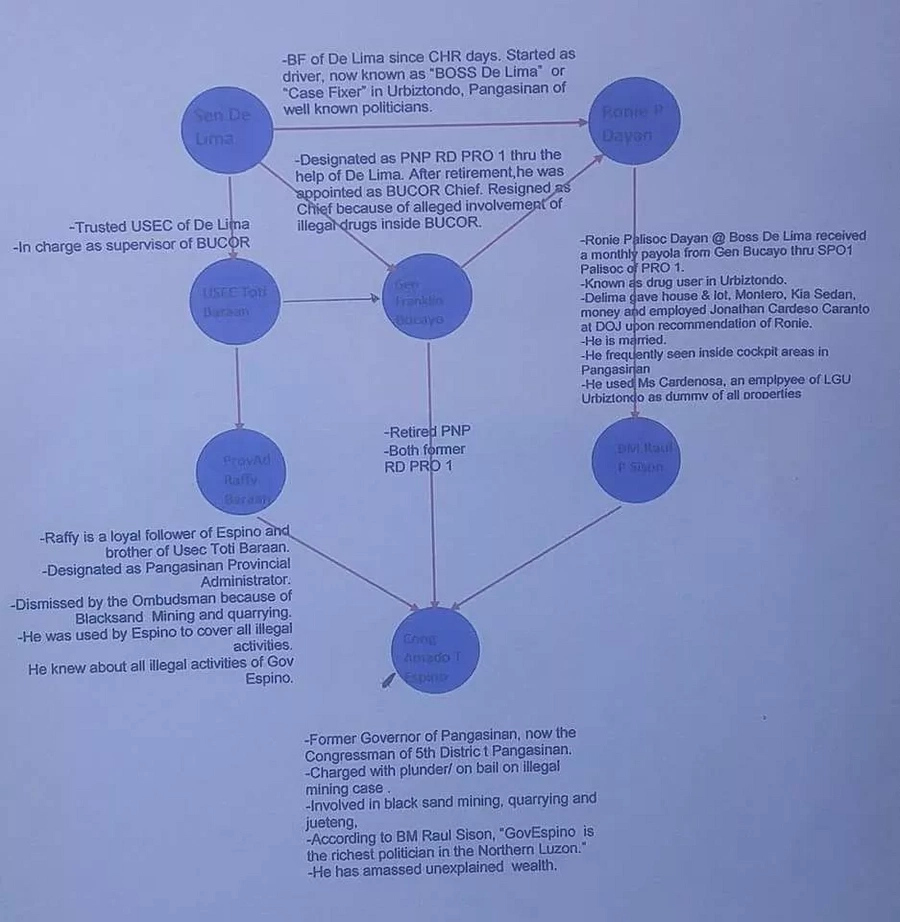 "As I have often said, I will not dignify any further this so-called 'drug matrix' which, any ordinary lawyer knows too well, properly belongs in the garbage can," she stated.
READ ALSO: De Lima vows payback vs ENEMIES for 'fabricating' evidence
Source: Kami.com.ph