- PNP Chief Ronald "Bato" dela Rosa is the current right hand of President Rodrigo Duterte
- The two started their good relationship in Davao when Duterte was still the mayor and Bato was the police chief of Davao police
- The brave PNP Chief recalls his good memories as police officer in Davao
Philippine National Police Chief Ronald dela Rosa is the right hand of President Rodrigo Duterte in his all-out war against illegal drugs in the Philippines. Together with the President, he vowed to take the war to the doorsteps of drug lords.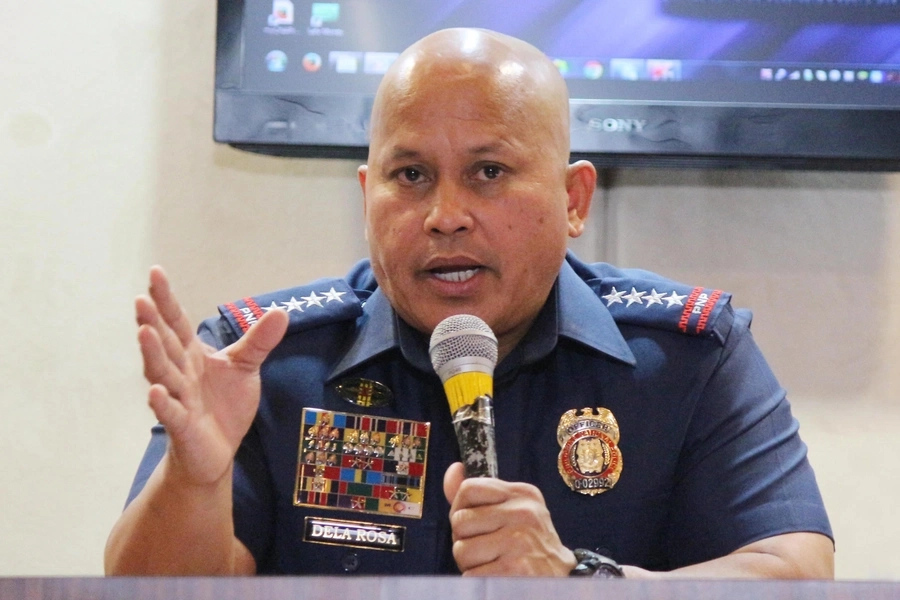 Known as "Bato" in his home town Davao City, he used to be a normal cop until Duterte chose him to head the 160,000-strong Philippine National Police (PNP).
As soon as Bato took over the position, he was faced with a daunting task of ending crime in the Philippines within 3 to 6 months, as promised by the President himself to the Filipino people.
READ ALSO: Financial analyst hits Filipino tour guide Carlos Celdran after remark on PH stock market and Duterte's drug war
Running after criminals is not new to Dela Rosa. He was the Police Chief of Davao City from January 2012 to October 2013. His loyalty served Duterte and his daughter Inday Sara.
Dela Rosa's key mission in Davao City was to end the use and sale of illegal drugs in the city. The Oplan TukHang of the local police in Davao made police officers go door-to-door on the houses of known drug dealers and users.
"It worked!" said Dela Rosa with pride and joy, as he pointed out that the illegal drugs in Davao went down by 60%.
READ ALSO: PNP identifies Davao blast 'narco-terrorist' suspect
However, the mission of Dela Rosa now is way harder because he would be handling the safety of over 100 million Filipinos while also putting an end to the illegal drug trade in the country.
In 1986, Duterte and Dela Rosa's paths crossed when Dela Rosa was a young lieutenant in Davao while Duterte was the appointed acting vice mayor after the EDSA People Power Revolution.
Dela Rosa narrated that Duterte was even one of the principal sponsors when he got married to his wife.
READ ALSO: Duterte threatens Abu Sayyaf: 'I will eat you alive'
Through the years of working very closely with Duterte, Dela Rosa was considered as trustworthy and intelligent by the President. Dela Rosa went on by saying that they shared good memories together.
"We're both known to be very good shots. President Duterte is very good with his rifle; I am very good with my pistol," recalled Bato.
With the success of the campaign against illegal drugs of the Duterte administration, many Filipinos are looking forward to what the President and PNP Chief Bato have to offer as service to the Filipino people.
Source: Kami.com.ph