- On September 2, 2016, the Roxas Night Market in Davao City was bombed, which killed 14 persons and injured 70 others 
- The masterminds behind the bombing, the Sabal brothers of Talitay, Maguindanao, were arrested in Cotabato City on September 10 
- The alleged bomb maker, who was captured on Thursday, confessed that the mayor and vice mayor of Talitay, Maguindanao initiated the attack 
Finally - the masterminds, although alleged, behind the bombing at the Roxas Night Market in Davao City have been caught.
Bombo Radyo Koronodal posted on their Facebook page a photo of the two initiators - Talitay, Maguindanao Mayor Montaser and his brother, Vice Mayor Abdul Wahad Sabal - who have been arrested by authorities.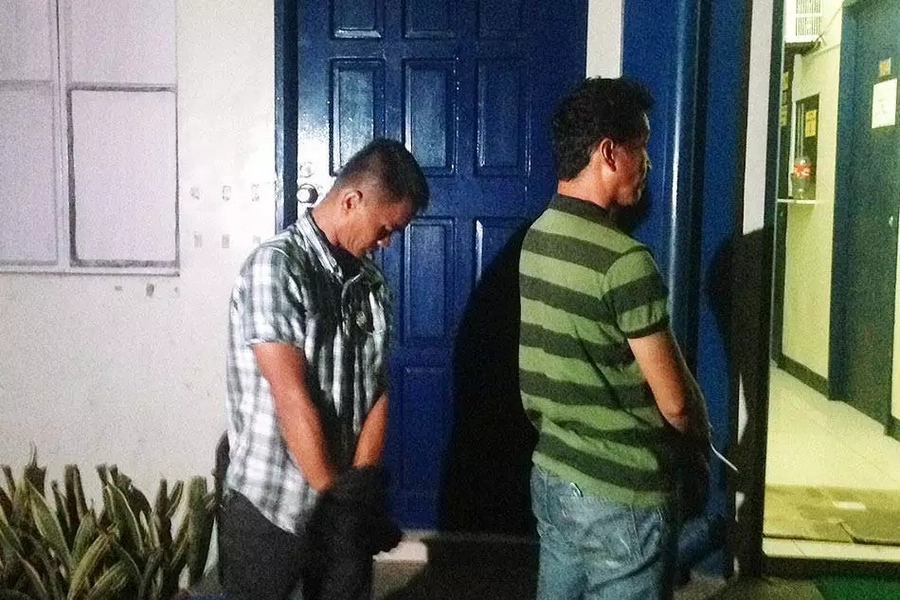 (photo credit: facebook.com)
According to the source of the radio network, the Sabal brothers were caught in Cotabato City and were brought to Camp Crame for interrogation.
READ ALSO: PNP identifies Davao blast 'narco-terrorist' suspect
It has also been noted that the Talitay, Maguindanao officials are included in the list of narco-officials President Rodrigo Duterte announced last month.
The two were exposed by the alleged bomb maker who was caught in North Cotabato last Thursday, September 8. A house in Barangay Dunguan in M'laan was raided, where police confiscated explosives, bomb-making equipment, and methamphetamine (locally known as 'shabu').
Jokrie Buisan was the only suspect arrested while his two collaborators, siblings Anwar and Guiamadel Sandigan, were able to escape. The three are former students of Zulfikli Abdhir, also known as the Indonesian terrorist Marwan.
READ ALSO: Bato says Davao bombing suspect might be Marwan's student, releases artist's sketch
Marwan, who was infamous for making bombs for terrorist groups,  was killed in Mamasapano, Maguindanao last year after a clash between the Philippine National Police (PNP) and the combined forces of the Moro Islamic Liberation Front (MILF) and Bangsamoro Islamic Freedom Fighters (BIFF).
Prior to the arrest of the brothers, the Police Regional Office (PRO) of Davao City said that it has completed cartographic sketches of three other persons of interest involved in the bombing. However, it has released the sketch of the main suspect who was described as a thin man in his thirties with a height of 5'7.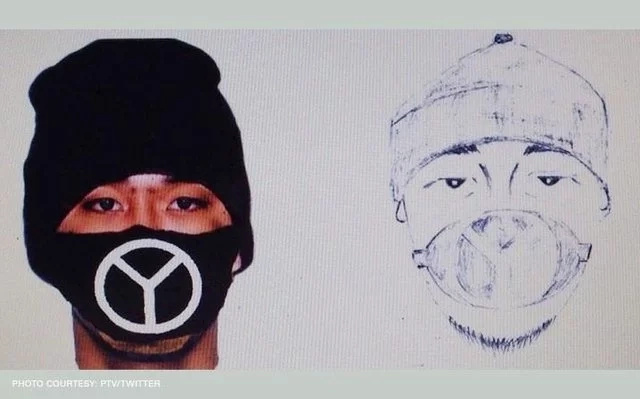 Davao City Mayor Sara Duterte-Carpio has announced previously that she will give a P2 M bounty to those who could present the identities of the suspects and their whereabouts.
READ ALSO: Like father, like daughter: Mayor puts P2-M bounty for Davao blast's 'persons of interest'
Source: Kami.com.ph