- A photographer from London managed to smuggle photos of the condition of the people in North Korea during his visit
- Michal Huniewicz and his group were thoroughly inspected both in their entry and exit but he was able to hide his photos
- Huniewicz felt as if their whole trip was scripted and depressing despite the flowery words supplied to them
Ever since North Korea decided to isolate itself from the world, everyone was clueless on their way of living except for their advanced military state. However, based from the limited stories shared, it wasn't as perfect as they're making it to be.
This is what London-based photographer, Michal Huniewicz, proved when he managed to smuggle prohibited photos from his trip in probably the most closed-off country.
According to him, every foreign visitor should be accompanied by tour guides. There wasn't also a time for them to wander off since their whole itinerary has already been planned for them.
READ ALSO: Captivating photos narrate the untold story behind dying Vietnamese tribes
Their chaperones has nothing but praises for their leaders. At a very young age, they were taught to put their leaders above everyone else in the community including their families.
The 32-year old part-time software developer also commended the nation's delicacies such as kimchi and their beef. The alcohol and crops were interesting as well, despite their lack of desserts.
In spite of every perfect scenario planted right before them, Huniewicz found the whole ordeal scripted – noting how their guides would be on their phones before visiting a place at all times. For him, it served as a signal for the staged tour to commence.
READ ALSO: Drug problem? Discover how these countries solved it
In addition, he felt the contrast between the ideal lifestyle described by their tour guides and the blank faces of its people. There were few pets and children on the streets. At one point, he described the whole country as depressing.
Citizens can only travel to far places using bus or trains but they should secure a permit beforehand.
Among all his photos, the most haunting ones were taken when he sneaked off in a shop that was banned to them. Everyone froze upon seeing them, but he successfully snapped two photos before he was escorted out.
READ ALSO: Reason Biologist Named Parasite After Barack Obama Will Shock You
He described the interaction in the place as controlling since residents could only point out what they want but can't touch the goods. He interpreted it as the lack of trust between people and poverty.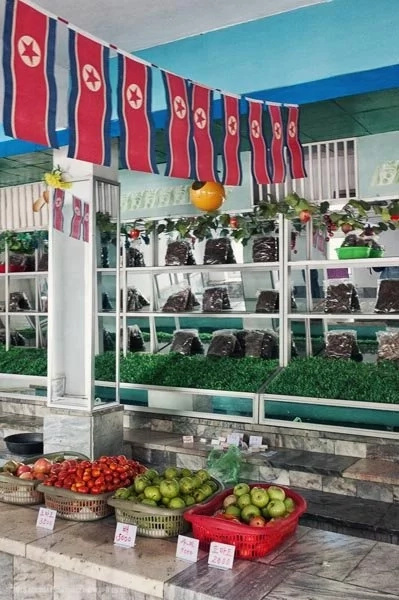 On their way out of the country, Huniewicz took countless measures in an attempt to hide his smuggled photographs from the custom officers and soldiers who meticulously checked each of their belongings.
When asked if he would return to North Korea, Huniewicz answered that he would but only when the country was finally free.
READ ALSO: Reader's letter: 'Why I married a total stranger?'
His interest in the communism of North Korea made Huniewicz visit the country. He wanted to experience it at least for a while and then return back home.
Source: Kami.com.ph