- The illegal drug trade is a serious problem faced by many countries
- With the recent spate of drug killings in the Philippines, many are skeptical whether the administration adopted an effective way to address the problem
- Countries facing the same problem adopted different ways to solve the illegal drug problem in their countries
It is with no contentions that President Rodrigo Duterte's war against drugs has achieved success in the first months of the President in the position.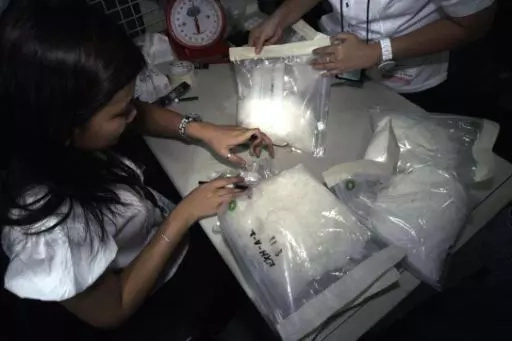 Based on the reports of the Philippine National Police, a number of 4,798 drug personalities have been arrested while 685,740 others have surrendered.
READ ALSO: Reader's letter: 'My second man got even more violent than the first one! Help!'
However, the same reports show that 1,011 were also killed by police operations while there are also vigilante and extrajudicial killings.
We may think that our country is the only one having a battle against drug problem, but many countries have also faced such problems.
Here are the ways other countries dealt with illegal drugs.
PORTUGAL
In the 1990s, Portugal faced a serious drug problem, particularly cannabis, heroine, and cocaine. As drug-related deaths worsened, HIV, AIDS, and Hepatitis B and C among individuals who injected drugs also increased.
Instead of giving criminal charges to those found to be in possession of drugs, Portugal decriminalized low-level possession and use of drugs in 2001.
Among the processes and penalties that an arrested illegal user has to face are:
Portugal increased funding to help improve government programs focused on prevention, treatment, harm reduction, and reintegration in the society.
READ ALSO: 7 Duterte lines we don't usually hear
SWITZERLAND
By the 1980s, Switzerland witnessed a huge increase in the number of drug users of heroine while HIV worsened at the same time.
As response, Switzerland orchestrated massive public information drives on the negative effects of drug use and it also gave utmost importance on therapy and harm reduction.
Medical and psychological care are given to those who are suffering from drug addiction.
In 1992, Switzerland implemented a trial of the Heroin Assisted Treatment (HAT) program. Drug-dependents were given medically-controlled doses of heroin and clean needles were also distributed to decrease the number of HIV-related cases.
Moreover, Switzerland also provided Drug Consumption Rooms (DCR) where drug dependents are taught how to practice safe injecting.
READ ALSO: Everything You Need To Know About Duterte's FEAR behind 3 ASEAN meetings
COLOMBIA
Despite Colombia's significant achievements in solving the illegal drug trade in the country through dismantling drug cartels and reducing the manufacturing and trade of illegal drugs, drug traffickers still found a way to adapt to the changes in the society and proceeded with their illegal business.
Colombian President Juan Manuel Santos said that countries who aim to solve the problem within their borders have to frame the solutions within the context of human rights.
Among the ways are introducing a public health framework to the treatment of drug addiction and adopting alternatives to prison for drug-related offences.
Do you think the Philippines has an effective way of addressing the drug problem?
Source: Kami.com.ph