Boyfriends aren't perfect. Sometimes however, they don't even do a best-effort kind of thing to make themselves better. So what do you do? You turn your frustration towards food, your very own comfort food! More often than not, these 10 Filipino dishes are way better than a boyfriend.
1. Adobo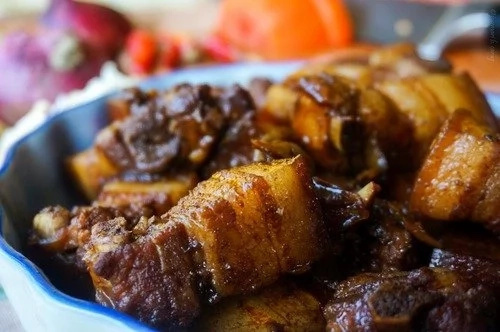 Who can resist the smell of adobo? It has this totally inviting smell that will draw you towards it even if you're full and wouldn't want to eat lunch. So if your boyfriend doesn't care about his smell, would come too cheap to buy even an Aficionado perfume, better order an adobo from the nearest "carinderia" and you will fill your nostrils with a heavenly smell.
2. Lechon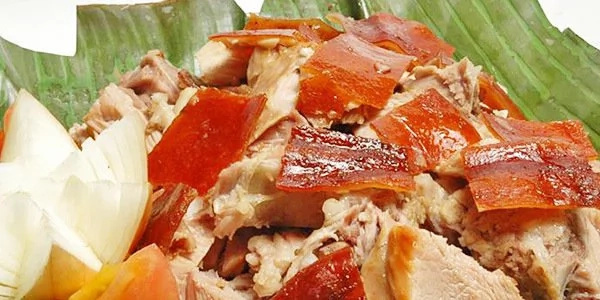 The sight, smell, taste and feel of lechon is off the charts! It is so meaty you would like to chew and gnaw it all day. A skinny boyfriend (think super skinny boy who looks starved) cannot simply compare. Rather than torture yourself in his presence, why not buy 1 kilo of that meaty lechon?
3. Paella Valenciana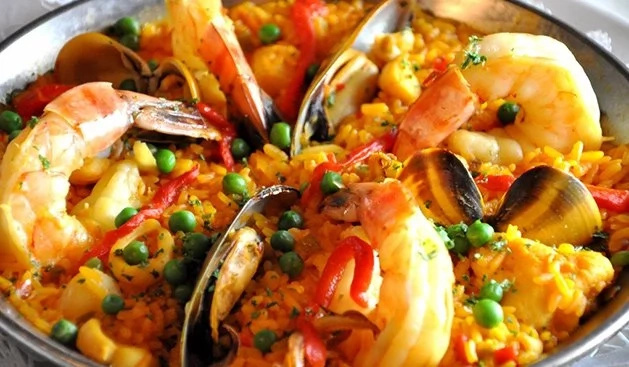 Ooohhh, don't you just love the colorful ingredients of a paella valenciana? You have the shrimp, the alimango, the yellow tinge, and a lot more! It just brings color to your day, right? So if your boyfriend is as boring and as plain as a loaf of bread, you will surely find better days eating paella valenciana.
4. Kare-kare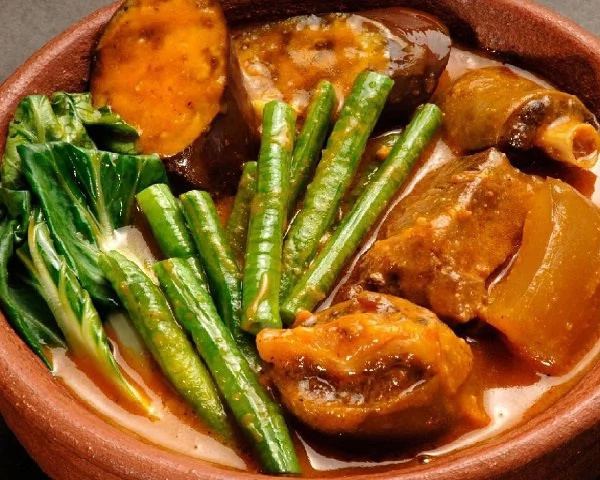 The nutty taste of kare-kare always makes people sigh in satisfaction. How about your boyfriend? Does he get to create this feeling in you every time? Well, if he doesn't make you feel loved, better ask mom to cook up some kare-kare just for your own satisfaction.
5. Sinigang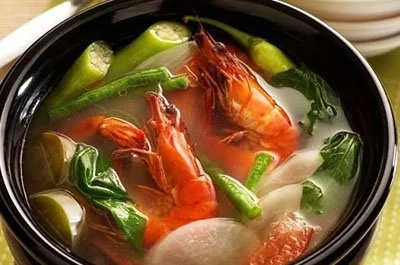 Can  you still remember that dreamy feeling when your boyfriend first kissed you, which may no longer be present at the moment? If this "dreamy" feeling is gone, settle for a bowl of siningag. One serving can always make you feel like you're on cloud nine.
6. Bagoong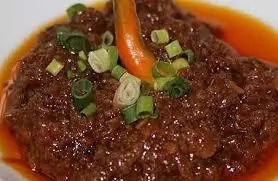 Sweet, hot and definitely spicy! Now those are probably the characteristics that you look for in your boyfriend, right? But with guys today, you may have a hard time finding one. He may be sweet but he's not hot. On the other hand, he may be hot, but not sweet. So what is better? Bagoong!
7. Bulalo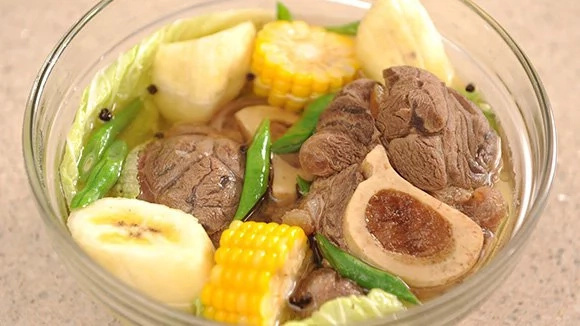 Did you feel that your boyfriend is no longer showing the warmth that he used to show when you were in the first stages of your relationship? Don't fret. A bowl of very hot bulalo will solve your problem. It will always be warm and hot, just for you.
8. Halo-halo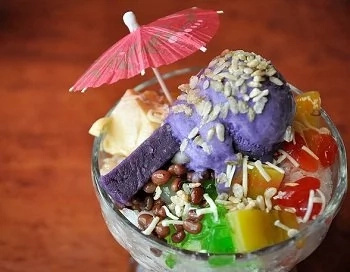 The cold and sweet taste of halo-halo can always make you smile and forget about all your worries, not like a boyfriend who stresses you out whenever you see him. So between halo-halo and a boyfriend, halo-halo will be able to relieve your stress better than a boyfriend ever will.
9. Sinangag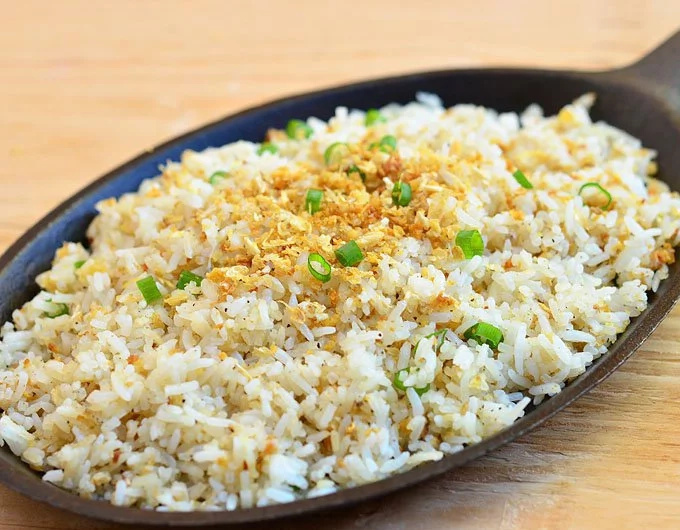 What better way to start the day than with a plate of sinangag and some poached or over easy egg. Add tapa to that and you're all energized for the day. But when you wake up to a boyfriend who starts the day with all your faults, it will certainly drain you of your energy. Better stick with sinangag. You're sure to be energized more than you will ever need.
10. Sapin-sapin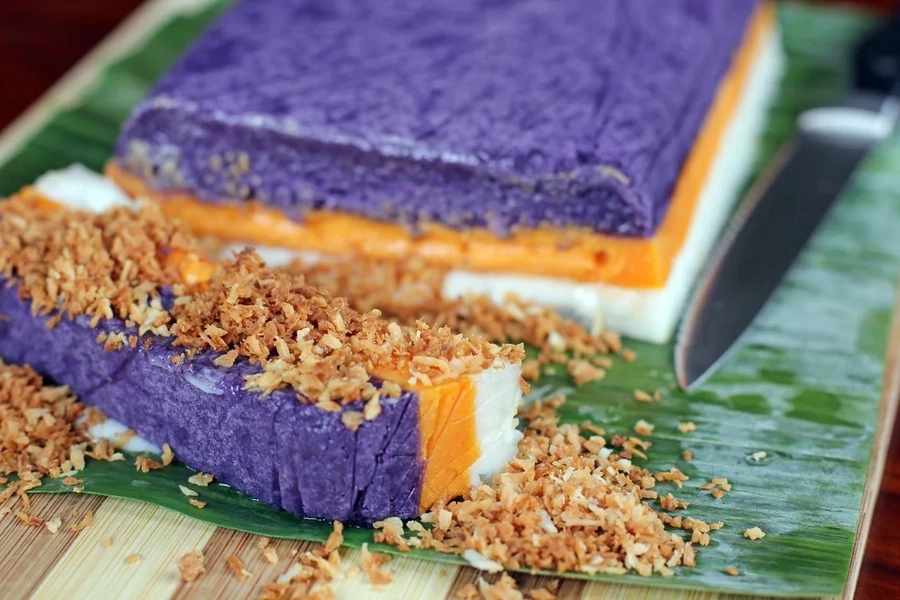 This dessert is one that will keep you full. It certainly fills you up. It's always better to eat sapin-sapin than have a boyfriend who can't make you smile and does not have any "sense" when you talk to.
Do you have other Filipino dishes in mind which you think might be better than a boyfriend? Share them below.
Source: Kami.com.ph