- Dixie, a Siberian Husky dog breed went missing in the afternoon of September 5
- Her owner, Michelle Marquez Dee, even offered a reward just to redeem her dog
- Yesterday, September 8, Dixie was found lifeless on a creek near their farm
READ ALSO: Chinese Men Boil Dogs Alive In Barbaric Ritual For Impotents!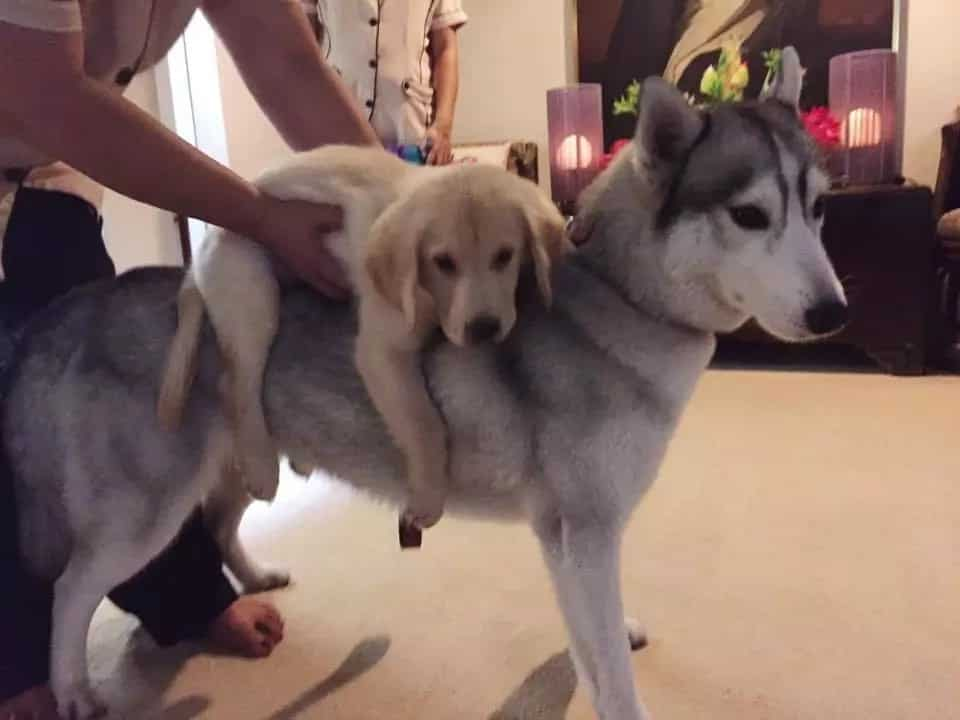 READ ALSO: This Little Doggy Is Owner's Eternal Virginity Protector!
Michelle Marquez Dee has been looking for her Husky since September 5.
On her Twitter account, she said she was willing to give a bounty to whoever may find her dog.
"To anyone who lives around the Dasmariñas, Cavite area please keep a look out for my husky, Dixie. P20k reward!," her tweet read.
According to her, her missing Siberian Husky, Dixie was last seen on their farm.
"She was sent to our farm to play and run around until she heard thunder & ran off. Hasn't been seen since yesterday afternoon," Dee, the daughter of former Miss International Melanie Marquez shared on Twitter.  
It appeared that an unidentified person of interest took Dixie.
"After looking for her the whole day, one eyewitness claimed to see someone take her away in a pick-up. Hope they have good intentions," Dee later on revealed.
Three days after the incident, news about a lifeless dog on a creek nearby reached her.
"A dog was found heavily beaten up & lifeless by the creek near our farm. Going there to try and identify her. Hope it's not Dixie," she twitted on September 8.
Dee is full of positivity until she saw Dixie with her own eyes – tortured with no trace of life.
The lively and innocent Dixie is gone. Forever.  
READ ALSO: After years of service, a newly retired military dog reunites with her former handler. So touching!
Netizens mourn over the brutal death of Dixie.  
RELATED: Spine-chilling Footage Of A Pitbull Mauling Tiny Dog And Owner!
Source: Kami.com.ph