- North Korea has been condemned by the international community and sanctioned heavily for conducting nuclear tests
- North Korea has ignored international pressure, testings the biggest nuclear test with a 5.3 magnitude quake
- Japan and South Korea are closely monitoring the country
According to the South Korean military, North Korea carried out their most powerful nuclear test after monitors picked up a 5.3-magnitude "earthquake" originating near North' Koreas main nuclear test sites.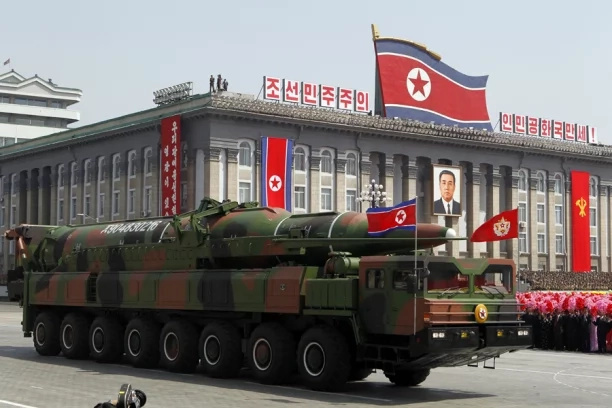 READ ALSO: Furious netizens slam woman after joking about Davao blast
The artificial earthquake was detected near Punggye-ri nuclear test site.
"We believe that it was a nuclear test. We are trying to figure out whether it was successful. The blast measured about 10 kilotons," the defense ministry spokesman said in a statement.
If the allegations are found to be true, the already strained tensions between North Korea and the international community could reach an unprecedented level given that the United Nations and numerous countries have sanctioned the country for their illegal nuclear tests.
South Korean authorities said that the tremor showed every sign of being a nuclear test.
READ ALSO: Davao Mayor Sara Duterte clarifies bank account for donations to blast victims
"The 10-kiloton blast was nearly twice the fourth nuclear test and slightly less than the Hiroshima bombing, which was measured about 15 kilotons," said Kim Nam-Wook, a spokesperson from South Korea's meteorological agency.
Japan authorities said that they are sending aircraft to analyze air samples to confirm radiation.
Once confirmed, Japan is set to file a strong complaint against North Korea.
"If North Korea conducted a nuclear test, that can never be tolerated. We must lodge a strong protest," Japanese Prime Minister Shinzo Abe told reporters.
However, despite international pressure and sanctions to stop testing nuclear weapons, North Korea has always maintained that they will continue conducting nuclear tests.
READ ALSO: Police chief in trouble after daughter posts Abu Sayyaf threats
Source: Kami.com.ph