- President Rodrigo Duterte told US President Barack Obama that he never cursed him
- Duterte defended himself from international critics and put the blame on the media
- Duterte previously told Obama not to discuss with him the violation of human rights
President Rodrigo Duterte, during his first engagement in Indonesia, denied that he cursed US President Barack Obama and defended himself from international critics.
During his same speech in front of the Filipino community in Indonesia, the president commended China and attacked the United States.
Duterte said, referring to the news headlines that said he called the US President a "son of a whore":  "I never confronted Obama here. I do not know him."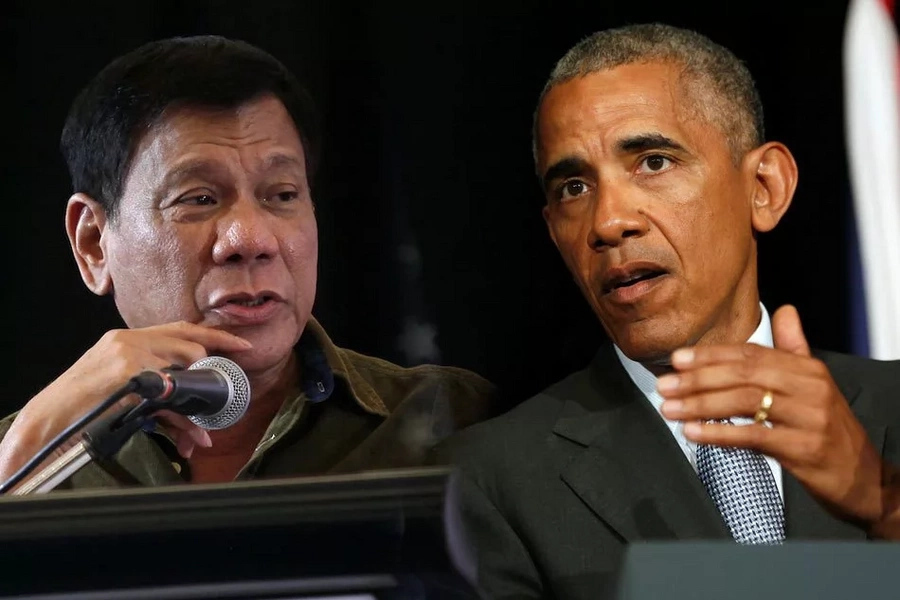 READ ALSO: Obama desires better ties with PH, ASEAN countries
He further explained that the "yellow allies" and people from the US State Department were "trying to crucify me" when news about extrajudicial killings are reported. He said that according to them, the International Criminal Court will be investigating him.
Duterte said that his curse, when translated, will not mean "son of a whore" but "son of a gun" or "son of a bitch" like how Americans say such expression in everyday language.
He said: "Pangkaraniwan 'yan. Everybody, whether American, African who knows English would say, 'son of a bitch,' 'son of a gun.' It is not 'son of a whore,' that is never the translation."
READ ALSO: PH stock market loses billions after Duterte's Obama insult
Duterte blamed the media who according to him, spun the story and gave him a negative reputation among leaders from other countries but added that he did not care.
"They can spin everything. Me? I don't give a shit. Because I'm not the president of the international community," Duterte said.
He then recalled the brief interaction he had with President Obama before the ASEAN gala on Wednesday. Duterte told the US president: "President Obama I'm President Duterte. I never made that statement, you can check it out."
READ ALSO: Duterte regrets offensive remarks on Obama
Duterte said that Obama replied, saying that his men will talk to the Philippine president and Duterte then replied with an "okay".
Duterte previously said that Obama should not question him about his war on drugs and the rising death toll in the country.
READ ALSO: Pacquiao defends Duterte from critics after his harsh remarks vs. Obama
Source: Kami.com.ph