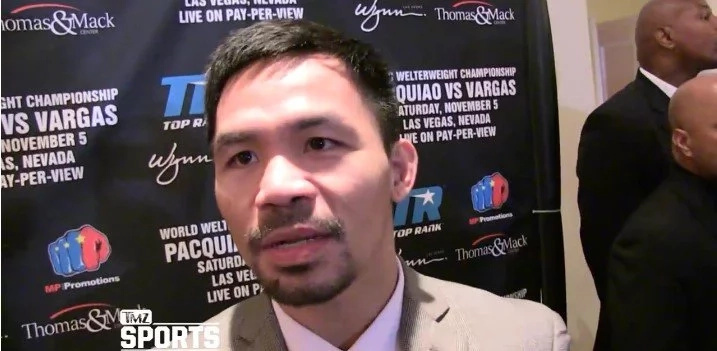 - In an interview with TMZ Sports Manny Pacquiao has stated that he is sorry for saying that homosexuals must be stupider than animals on live TV
- However, the boxer is still adamant on his anti-lgbt stance
- Earlier this year Manny caused a firestorm when he made the statement on a Philippines TV show
In this new interview with TMZ sports Manny Pacquiao admits that he made a mistake when he compares homosexuals to animals in an interview earlier this year. However the boxer admits that he still stands firm on his anti-lgbt beliefs.
In the interview he says: "I'm just human. Nobody's perfect."
READ ALSO: Poor guy caught his girlfriend cheating and Snapchats it all
Manny stirred up trouble when on a Philippines TV show he said that heterosexuality was common sense and that you must be stupider than an animal to not understand that.
Pacquiao's negative statement caused him a lot of trouble. The champion boxer was fired by Nike and banned from entering 'The Grove', one of the most prestigious shopping centers of LA.
READ ALSO: CCTV footage of thigs shooting a 71-year-old man in his yard 
READ ALSO: Students have no shame in this school
Source: Kami.com.ph