- A video of a Pinay beating up what appears to be her husband's mistress has gone viral on social media
- The video features the two women fighting in a fancy restaurant while the husband tries to stop the two of them from fighting each other
- The video now has more than 500 thousand views and has been shared across social media by various netizens who expressed their anger towards the man for letting such a horrible incident happen
In any relationship, loyalty is very important. While love can sometimes be out of tune, trust should always be intact. Without trust, any relationship will fall.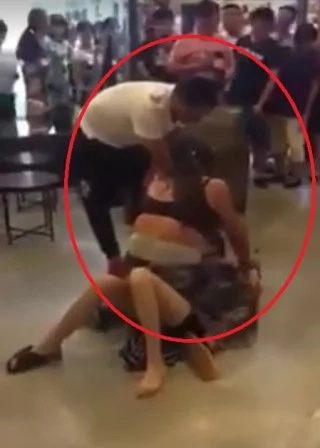 This is the reason why we hear so many stories about what looks like a perfect romantic relationship ending up in a nightmare. In some cases even, both parties become the worst of enemies.
But when it comes to marriage, it totally is a different story. Marriage is supposed to be a ceremony wherein we vow to be with our partners for the rest of our lives no matter what.
READ ALSO: Panalo to: Man who claims to be Tuseran40 challenges President Du30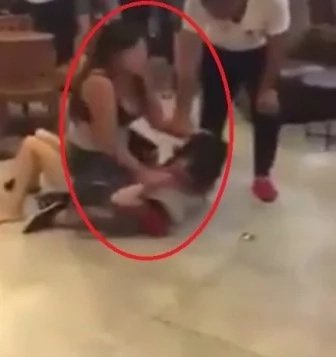 Historically, marriage has been used to lock up someone's partner and to make him/her monogamous, that is to be loyal to someone.
However, not all marriages last. We often hear stories of celebrities breaking up after a couple of months.
While others claim that the true nature of someone's partner is revealed three years after the marriage, others say that there are just things along the way that would destroy someone's happy family.
READ ALSO: Astig talaga ang pinoy: Famous PH policeman belts classic hit
A video of a Pinay beating up what appears to be her husband's mistress has gone viral on social media. The video features the two women fighting in a fancy restaurant while the husband tries to stop the two of them from fighting each other.
According to the caption of the video, the wife reacted that way because her husband never asked him out during their marriage. The video now has more than 500 thousand views and has been shared across social media by various netizens who expressed their anger towards the man for letting such a horrible incident happen.
RELATED: Aray ko: Pinoy tried to play using improvised swing, ended on the floor instead
Source: Kami.com.ph