- Despite fear, a brave Davaoena gives out bottled waters to the soldiers guarding the city of Davao - a simple display of support for her fellows
- It just been a week since the tragic Davao explosion, but the city and its people never fail to show what unity and resiliency mean
- Quoting what Mayor Sara Duterte said: "the measure of success of terrorism is how long it takes for the victims to stand up. We will stand up now"
READ ALSO: Furious netizens slam woman after joking about Davao blast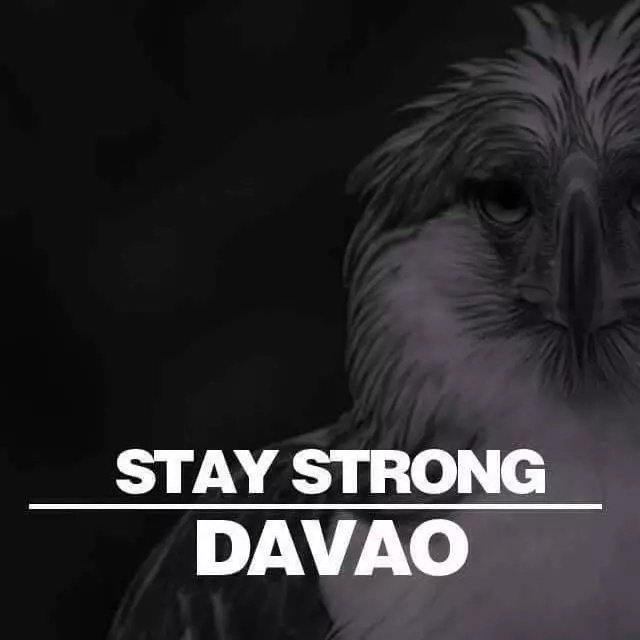 While some are flocking to Roxas Avenue to light candles, pay respects, and say prayers, for the souls of those who died from the tragic Davao bombing on September 2, others choose to stay at the comforts of their homes afraid of the idea that another similar incident may happen again at any time.
Only a week has passed since the terrible explosion in Davao night market that left 14 casualties and 67 other wounded. We can't blame if the city is still in shock. Not only Davao is in grief, but the entire nation is mourning for what happened. Everyone is in fear of what might come next. Bomb threats from all over the country are becoming more and more rampant.
Despite the fall of the great city, the homeland of President Rodrigo Duterte, Davaoenos remain strong and high-spirited.
READ ALSO: PNP identifies Davao blast 'narco-terrorist' suspect
One Davaoena, Joanna Franken, was caught distributing bottled waters to soldiers roaming around the city, a humble act of kindness that means a lot more than a support. Fellow Davaoeno Ernest Marco Damaso posted and shared the photos on Facebook.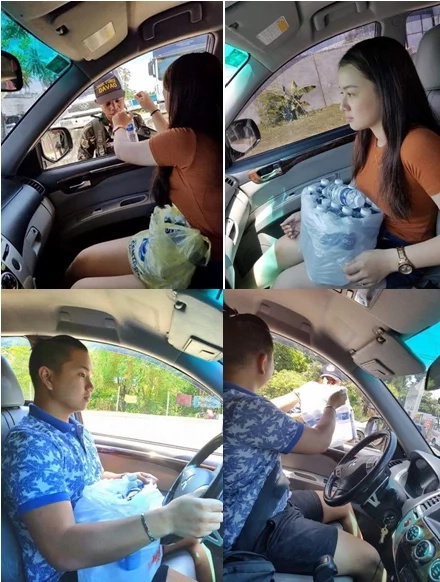 "THANK YOU. A simple gesture to thank those who courageously protect and serve us every day. Instead of bashing and responding to hate messages, let us all unite and show the world that Davao City can unite as one and overcome this tragedy. You can hurt our city, but you can never take the Davaoeño within us!!!
"I posted this not for fame, but to spread awareness to everybody that all of us can help in our own little way! Let's all stop the negativity and start doing something to help! Kaya nato ni, Davao!," Damaso wrote in his caption.
READ ALSO: Old lady in black warned people in Davao night market minutes before the explosion
With the leadership of Mayor Sara Duterte, the city has shown unity and resiliency. A day after the explosion, Duterte has called on Davaoenos to be brave.
"We will not be terrorized by this heinous crime and I call on all Dabawenyos to unite and let us help each other rise from this senseless incident," she said.
The Davao City mayor also posted a powerful message on her Facebook account urging Davaoenos to rise from the tragic fall.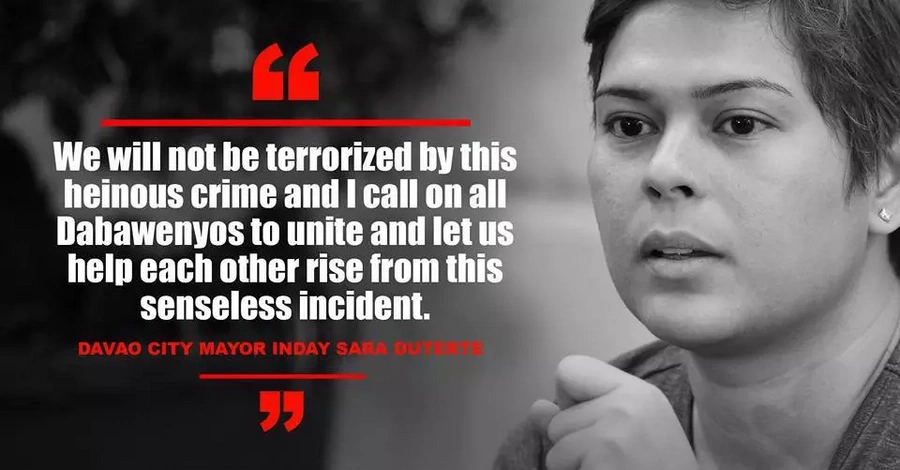 "The measure of success of terrorism is how long it takes for the victims to stand up. We will stand up NOW," the message read.
Davao may have been in a serious injury, but the strength and courage of its people can never be taken away.
RELATED: Davao Mayor Sara Duterte suffers terrible loss with death of two babies
Source: Kami.com.ph