- A video of a policeman singing a Kapampangan version of the classic hit Sometimes When We Touch has gone viral on social media recently
- The video features police officer Robert Basan Abella Jr belting the hit dedicating it to Kapampangans, thus its translated title, Ojo Kaluguran Daka
- The video which was uploaded by Facebook user Jhae-are Abella now has more than 12 thousand views and has been shared across social media by netizens who were amazed by the police officer's talent
Following President Rodrigo Duterte's declaration of war against illegal drugs and criminality in the Philippines, the Philippine National Police (PNP) and its members have been the focus of the spotlight.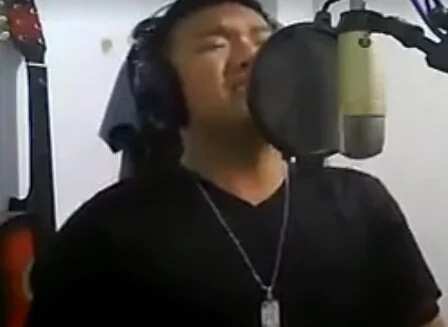 We often see them in the streets during daytime and watch them in action during evening news. In line with the campaign of the president and his promise to the Filipino people of a better country in his term, the police force rallies with him.
While we see them fighting in the name of a safer and a better country as a whole, it seems like it's difficult to imagine them being in the spotlight for a different reason.
READ ALSO: #Paasa: Andanar spreads false news on Duterte,Obama ASEAN meeting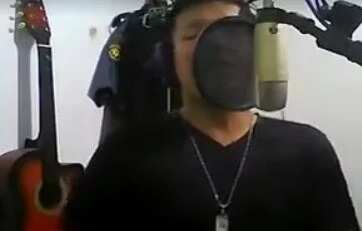 This is why, when we see PNP members or officials doing extraordinary things such as showing off their talents, we can't help but admire them.
This talented policeman is one of the many members of the PNP who are not only brave but are also versatile.
A video of a policeman singing a Kapampangan version of the classic hit Sometimes When We Touch has gone viral on social media recently.
READ ALSO: Kabogero: Old man gives powerful tips on how to climb a 'buko' tree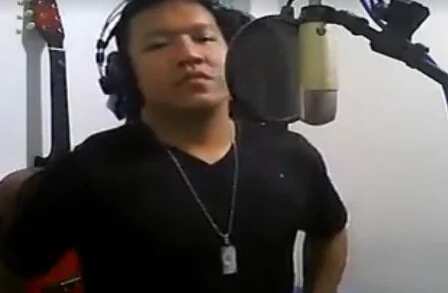 The video features police officer Robert Basan Abella Jr belting the hit dedicating it to Kapampangans, thus its translated title, Ojo Kaluguran Daka. 
The video which was uploaded by Facebook user Jhae-are Abella now has more than 12 thousand views and has been shared across social media by netizens who were amazed by the police officer's talent.
RELATED: Aray ko: Pinoy tried to play using improvised swing, ended on the floor instead
Source: Kami.com.ph