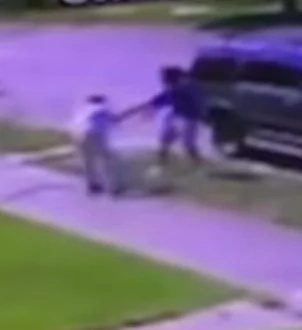 - In Chicago a 71-year-old man was shot in his frontyard by two gang bangers while he was watering his lawn
- After refusing to give his wallet to the criminals they threw him to the ground, shot him in the abdomen and broke off
- A neighbor's CCTV camera captured the horrifying incident
A neighbor's CCTV camera captured footage of a 71-year-old man being assaulted by two men on bicycles.
The old man was peacefully watering his lawn when two assailants attempted to rob him.
At first the two cyclists ride past Federico LaGuardia, who was just enjoying a nice morning and watering his lawn. Federico doesn't seem to give the two men much attention at first as he continues with his business. However, they turn around and attempt to rob the 71-year-old.
The old man refuses to give his wallet to the fiends so they push him to the ground and shoot him.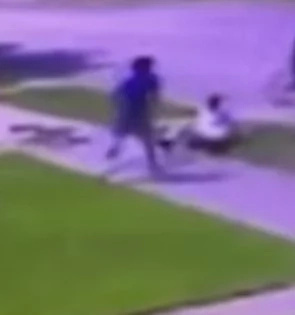 READ ALSO: Poor guy caught his girlfriend cheating and Snapchats it all
The wounded old man manages to get up, clasping his perforated abdomen, and hobble to his neighbor's porch and call the ambulance.
Federico LaGuardia is currently in a stable condition and on his way to recovery from his grievous wounds. Investigators are on the trail of the criminals and are offering $1000 for any information that might help.
Currently Chicago is facing a crime wave and there has been a record amount of homicides following the Labor Day weekend.
READ ALSO: Students have no shame in this school
READ ALSO: Big brother brutally beats man that tried to rape his little sister
Source: Kami.com.ph