Duterte is compassionate, sincere and never corrupt -campaign manager
Mayor Leoncio Evasco of Maribojoc, Bohol jumped to the defense of Davao City Mayor Rodrigo Duterte after the latter faced heavy criticism over the remarks he made pertaining to the 1989 gang rape and murder of Australian missionary Jaqueline Hamill.
"Know him better and give him a chance," Evasco, who also serves as Duterte's national campaign manager for his presidential campaign, said in a released statement on Tuesday. "Despite his 'womanizing ways, he has a very soft heart towards women who are assaulted, raped and killed. I can count to you how many rape cases he personally attended to,"
Duterte has trusted Evasco as his chief of staff during his several years of service as Davao City mayor. Because of this, Evasco was confident in stating that "every single centavo of the money of the people of Davao City has been well spent, every resource well allocated, distributed and used,"
Evasco also described Duterte as a man who doesn't tolerate "the recidivist and incorrigible deviants—felons and criminals."
"He most especially hates persons who discriminate, take advantage and assault vulnerable sectors of our society—the lumads, the minority, the disabled, the people with different gender preference and most especially women," Evasco added.
The campaign manager wanted to enlighten everyone who deson't known Duterte in a personal level. "Behind his strong and sometimes intransigent persona seen in public is a compassionate, sincere and principled man," he quipped.
Evasco admitted that the Davao City mayor might have offended some due to his "unguarded and unrehearsed manners" but this is only due to people being taught that national leaders are supposed to act, behave, and speak in a certain manner.
"They may find him uncouth, abrasive, and even repulsive. Because that is how the elitists are trying to impose their myopic rules on all our people. Duterte is not in this elitist circle and he is definitely out-of-the-box in his thinking," he shared.
He continued to urge Duterte's supporters to maintain their support and grow stronger for the challenges that their candidate may face in the future.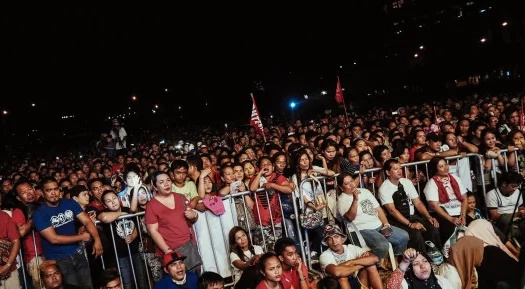 "Have faith in the man who has already proved that he will place the interest of the people ahead of his. Even putting his own life on the line," Evasco said.
"I urge you to rally behind, vote for him and protect those precious votes. A vote for him is a vote for tomorrow and the future of your children and our next generation," he reiterated.
Source: KAMI.com.gh