EDITOR'S NOTE: This column contains themes and images that may not be suitable for minors. Parental guidance is strongly advised.
A video of a security guard in a parking lot accidentally shooting himself while trying to rest had gone viral, with the online community baffled by the exact cause of the accident.
According to the video uploader, the security guard was feeling very sleepy and tired before the accident took place. He then decided to sit, relax and get into his reading material as he tries to pass the time.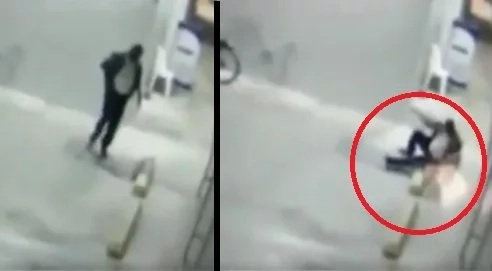 READ ALSO: Bato visits heroic policeman shot in the head while fighting drug pushers
Unfortunately, the guard lost his balance as he tried to sit on a parking curb. As he fell down to the ground, his gun accidentally went off.
The guard can then be seen losing his consciousness. The video uploader did not say what happened next to the poor security guard.
Many netizens wished for the recovery of the guard but pointed out that he should have put his gun into safety mode.
"Di kasi nakalock yung trigger ng baril.. Pwede ka naman umupo kahit saan para makapagpahinga basta always lock the trigger," a netizen wrote.
(This only happened because his gun's trigger was not locked. You can sit and relax anywhere you like but always lock the trigger.)
READ ALSO: Deadly cobra escapes handler, attacks helpless audience during a show
However, some online users accused security agencies of giving security guards low-quality guns.
"Minsan ang problema sa baril lalo kapag ang issue sa mga security guard ay paltik, mababang kalidad o walang kalidad," an online user claimed.
(Sometimes, the problem is that security guards are being given poor and low-quality guns.)
Several netizens also theorized that the security guard actually lost his consciousness due to a heart attack caused by the sudden accident.
SHARE this shocking video with your family and friends!
READ ALSO: Daughter sees her 96-year-old mother getting brutally beaten up by a domestic helper!
Source: Kami.com.ph