Andanar gave false info on Duterte-Obama ASEAN meeting
- Many are disappointed with the Presidential Communication Office, headed by Secretary Martin Andanar
- Contrary to the PCO's press release, President Rodrigo Duterte was not seated between US President Barack Obama and UN Secretary General Ban Ki-Moon at the ASEAN summit gala dinner
- It is the second time Andanar's communications team has misinformed the public
READ ALSO: Duterte kept far apart from Obama at ASEAN gala dinner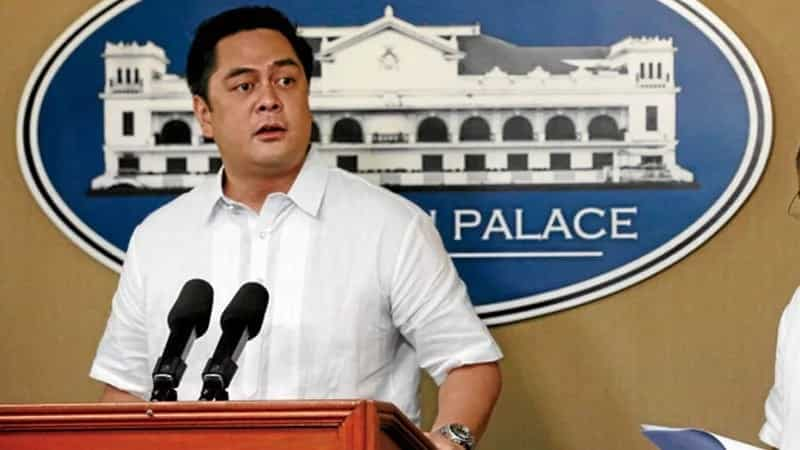 The Presidential Communication Office (PCO) of President Rodrigo Duterte has previously announced that the Chief Executive is expected to seat between US President Barack Obama and UN Secretary General Ban Ki-Moon during the gala dinner at the ASEAN summit on Wednesday.
Duterte's communications team, headed by Secretary Martin Andanar, even released a statement confirming their pronouncement.
"Presidents Duterte and Obama will be seated next to each other, which expectedly, will focus all cameras on them to deliver to the world the encounter of the two," the press release read.
READ ALSO: Pacquiao defends Duterte from critics after his harsh remarks vs. Obama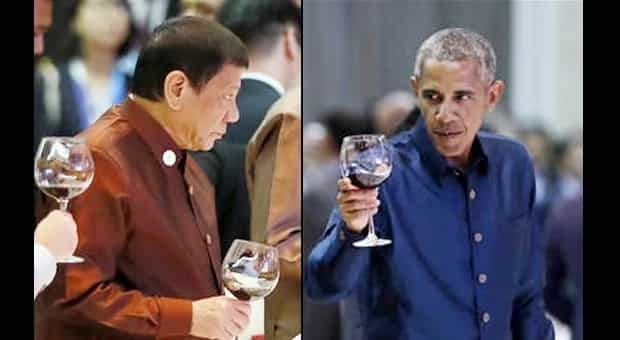 It also noted how people from all over the world, most especially the Filipinos, would be delighted to see the two leaders meeting face to face.
"The media from all over the world, including from the Philippines, are up in excitement as each await the event where the two leaders will possibly say something positive after the two nations mutually agreed to move the scheduled bilateral meeting to a later date," it furthered.
"Incidentally, (General Ban) is also seated on the other side of President Duterte," the statement added.
READ ALSO: Bello supports Duterte's remarks on Obama, calls the US president a 'lame duck'
It appeared that Duterte was not seated beside Obama and Ban.
The supposed excitement became a disappointment.
Obama stayed beside King Hassanal Bolkiah of Brunei and Prime Minister Nguyen Xuân Phúc of Vietnam.
Ban occupied the seat beside his wife, Yoo Soon-taek.
READ ALSO: Little girl shares heartwarming message for 'Tatay Digong'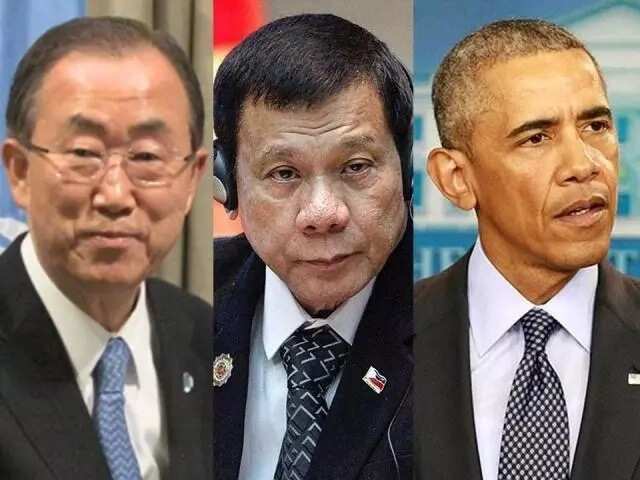 Duterte, on the other hand, was seated between President Joko Widodo of Indonesia and Prime Minister Dmitry Medvedev of Russia.
When asked for an explanation why the press release did not go as anticipated, Andanar said the supposed meeting of the three leaders was expected to transpire during the turnover ceremony for the chairmanship of the next ASEAN summit.
The earlier proclamation from Andanar's team gave nothing but a false hope. What is worse is that it is slowly becoming a habit.
READ ALSO: President Obama brings up South China Sea dispute again on ASEAN summit
It can be remembered that Andanar, former television news anchor and radio commentator, was criticized after claiming that Duterte's first State of the Nation Address (SONA) will bring tears.
"When I read the speech, ayaw ko pong mag-exaggerate pero [I don't want to exaggerate but] the first time I read the speech, it made me cry. Ganoon po kaganda, ganoon po ka makabagbag-damdamin iyong speech ng Pangulo natin [that's how beautiful, that's how heart-rending our President's speech is]," he told media.
However, the president ended up delivering an impromptu and humorous message instead of reading his prepared speech.
READ ALSO: Obama teaches Duterte how to effectively fight drugs in the Philippines
Source: KAMI.com.gh