- Nadine Lustre worked out with her boyfriend's sister, Lauren, and played the Pak! Ganern!
- Lauren Reid is James half-sister and currently works as a model under Viva Entertainment
- Lauren turned heads and gained a huge following after she became noticeable in social media
It seems that Nadine Lustre and her boyfriend's sister are BFFs based on a recent video posted by Lauren Reid on her Insta.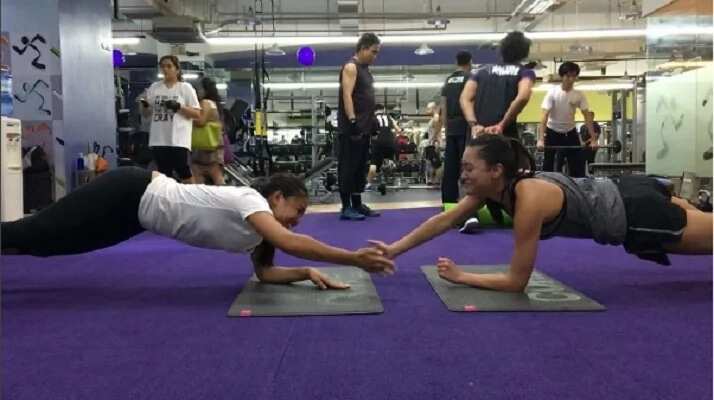 READ ALSO: #JaDineForever! James Reid admits falling further in love with Nadine
The two worked out together and played the contagious Pak! Ganern! clap game and incorporated it in their work out. The two were doing planking while playing. They gave up when they reached four. This shows that Nadine and Lauren are
This is not the first time that Lauren hangs out with Nadine, Lauren tagged along the North American tour of James and Nadine. She earned a following and turned heads after she became more visible in social media.
Lauren is James Reid's half-sister who recently joined the showbiz as a model. She signed a contract with Viva Entertainment. She graced the cover of Preview magazine September issue.
READ ALSO: #Nakakaloka: James Reid and JC Santos take their shirts off!
"Maraming salamat po sa inyong lahat! Your kind words and sweet wishes are the greatest response to this next chapter of my life!" Lauren wrote on Twitter shortly after signing her contract.
Her brother James thinks that Lauren will be the next "It" girl saying, "I keep pushing her to do it. I want her to do it because I know she can go far."
Watch the video of the fun yet painful version of Pak! Ganern!
READ ALSO: JaDine vs AlDub: Which is the "Pambansang Love Team"?
Source: Kami.com.ph