Sara Duterte clarifies donation's bank account
- It has been a week since the night market at Davao City was bombed allegedly by the Abu Sayyaf
- Davao City Mayor Inday Sara Duterte posted on Instagram on where people should send their monetary donations since some have already donated in a bank account she allegedly shares with her father 
- During the presidential elections, Senator Antonio Trillanes IV said that the Dutertes' bank account contained around P200 M
There is a lot on Davao City Mayor Inday Sara Duterte's plate these days - the devastating attack on her city last week, the upsetting loss of two of her triplets and now the donations of concerned citizens going inside a bank account purportedly in her name.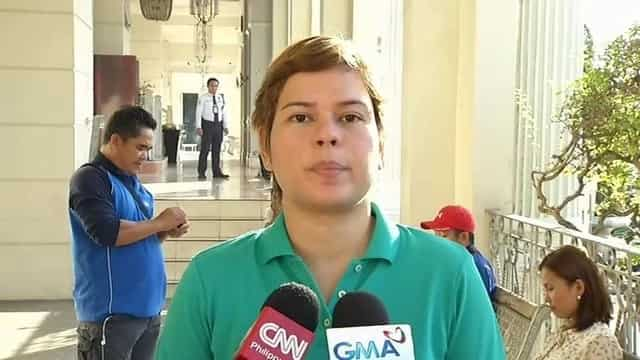 She took the matter to her Instagram account, warning others who might have seen the posts who donated money using her and President Rodrigo 'Digong' Duterte's account to collect money for the Davao bomb victims.
However, it has been noted that during the presidential elections, a bank account under her and her father's name surfaced. Senator Antonio Trillanes IV, a staunch critic of the president, urged Digong to open his bank account that contained 'a little less than P211 M'.
READ ALSO: Davao Mayor Sara Duterte suffers terrible loss with death of two babies
When Duterte took on Trillanes' challenge, it was far from what the former soldier reported - it only contained P17,817.
There has been a post circulating on Facebook urging those who voted for Duterte to donate five pesos each to raise enough money not just for the bomb victims but also for the president's future programs.
"Not business related, pero there is a drive going on. Kung mudeposit ang 16M na niboto kang digong ug 5 pesos (php5.00) we can raise 80M in funds. Fund will help bomb victims and the president's initiatives," was the message of the said post.
READ ALSO: Baste's fb page BASHES Chug for insensitive post about Davao bombings
Sun Star Davao reported that these supporters donated through the Dutertes' joint Bank of the Philippines (BPI) account. There have been screenshots of their deposit slips on the social media network, but the issue has now reached one of the account's alleged owners.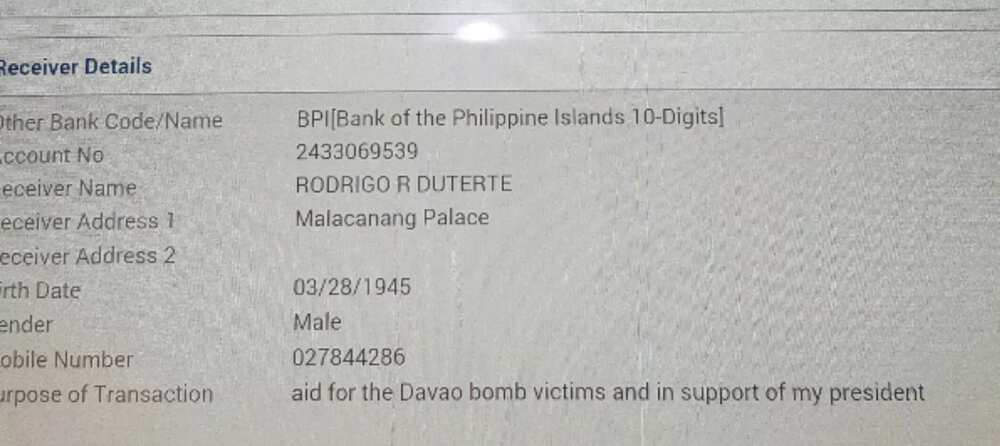 In her latest Instagram post, the Davao City mayor shared a poster containing details on where these concerned citizens can donate instead.
She said that she does not have access to the said account and does not want to hold their donations off.
READ ALSO: CAPTURED on video! Exact moment explosion happened in Davao City Night Market
For those who are interested and have not yet deposited their donations, she suggested that they use the bank account of the City Government of Davao instead.
The eldest Duterte daughter noted that those who wanted to be recognized for their effort can send a photo of the deposit slip.
If there were citizens who have successfully deposited in the Julia Vargas-based account, how comes Inday Sara does not have access to it anymore? Has it been completely turned over to her father?
Instead of digging more into the controversy, those who are interested in sharing their blessings should just follow the instructions of incumbent Davao City mayor.
READ ALSO: Like father, like daughter: Mayor puts P2-M bounty for Davao blast's 'persons of interest'
Source: KAMI.com.gh