World's first dengue vaccine has little ill effects in PH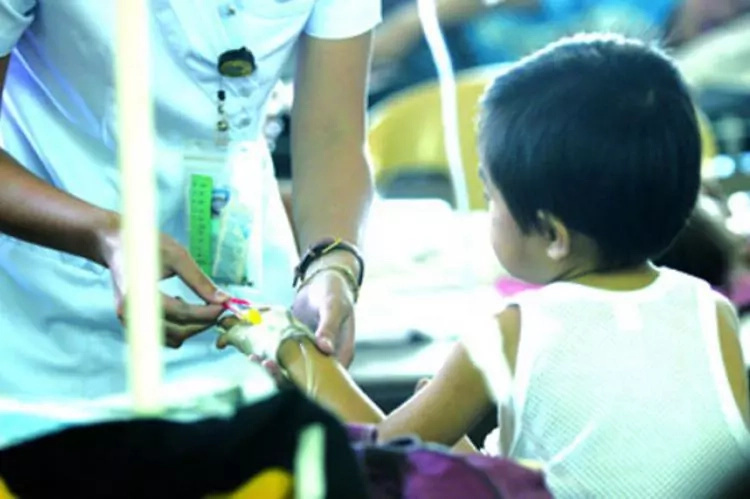 The first ever dengue vaccine in the entire world has been tested on almost 150,000 children, with very minimal side effects, says DOH.
Out of the 150,000 however, only 240 children – or 0.16 percent – suffered adverse effects such as fever, dizziness and headaches, health officials said at a news briefing Monday.
The department said that 148,431 fourth-grade pupils in 44 public schools had received the first dose of Dengvaxia, the world's first dengue vaccine developed by French drugmaker Sanofi.
The department plans to give a million children their first dose by June in a P3.5 billion (US$76 million) program, Garin said. The vaccine is given in three doses.
Dengue is a mosquito-borne disease that infects about 390 million people globally each year. It causes a severe flu-like illness marked by painful joints and extreme fatigue and is lethal in 2.5 percent of cases.
So far this year, 33,748 dengue cases have been recorded in the Philippines. In Singapore, 6,338 cases were reported in the first quarter of the year.
Last week, the World Health Organization recommended the use of Dengvaxia in countries where dengue is widespread, based on a review of data from 25 clinical studies in 15 countries.
The vaccine protected two-thirds of people against dengue in those aged nine or older in two large clinical trials spanning Latin America and Asia involving more than 40,000 children and adolescents.
It was most effective at protecting against severe dengue, the potentially fatal form of the disease, preventing 93 percent of cases.
However, "this vaccine will not really confer absolute protection against the infection," WHO representative to the Philippines Gundo Weiler said at Monday's briefing.
photo from sunstar.com.ph
Source: KAMI.com.gh