- A Facebook post made my Jean Marnelli expressing how embarrassed she is for voting President Rodrigo Duterte is going viral
- She was asked if she regrets voting for the 71-year-old Chief Executive and fellow netizens agreed with her answer
- In her note, Duterte was described as an "uncouth president" and a "crass and ill-mannered man"
READ ALSO: Duterte kept far apart from Obama at ASEAN gala dinner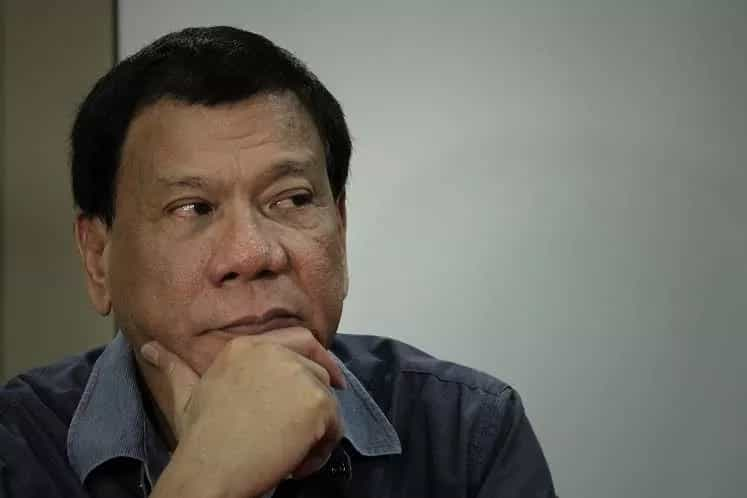 Below is the complete transcript of what was written on Jean Marnelli's Facebook.
"I was asked if I am experiencing buyer's remorse, having voted for such an uncouth president.
"Fine.
"I am embarrassed.
"Because it had to take this crass and ill-mannered man for me to finally see:
"1. The jobless and maltreated OFWs stranded in the Middle East finally coming home. News broke out on this as early as 2009. There are 9000 of them. [The] first batch flew in August this year.
"2. A one-stop-shop established for the OFWs and the ending of Tanim-Bala.
"3. A government branch that finally implemented the FOI.
"4. A crackdown on mining malpractices with 4 mines suspended to date and more coming as the government has just completed its audit.
"5. Centralized and nationwide Emergency Response Team (911) and Citizen Complaint Hotline (8888)
READ ALSO: #TamaNaSobraNa: Mocha Uson urges Duterte to boycott media again
"6. The gates of the DAR opened after being shut for more than a decade.
"7. A signed indefinite ceasefire agreement.
"8. An actual war against [on] drugs. Say what you want about it but for every politician that said they were fighting it, this is the first time I can actually see it happening.
'9. An increase in the allowance of Filipino athletes representing us in the Olympics.
"10. A president that has command responsibility and is willing to take the hit for his men which is driving increased morale in our police and military forces. Remember the lack of ownership during SAF44 and the HK Tourist Bus Hostage Crisis?
READ ALSO: For the country's sake, President Duterte wore formal suit on 2nd day of ASEAN
"11. A president who is arrogant enough to lead this small archipelago like it was the best country in the world and stand up to the powers that be. If you've traveled outside, you'd know that the Philippine Passport is an almost powerless passport. I do not know where he gets his nerve. I think in his heart and mind, he really believes this is the best country in the world. That's crazy. We all know we're not.
"You know what's most annoying? His potty-mouthed presidency is just 69 days old.
'Now, being a well-mannered big fan of perception management and word choice, I am now asking myself--
"What did I actually DO for my country in the last 69 days aside from grudgingly pay taxes and post commentaries like this on FB?
"Nothing.
"Damn you, Duterte. Why can't you just be lip service like everyone else?"
Those who read this would say it is a brilliant art of writing in the form of sarcasm. Would you agree?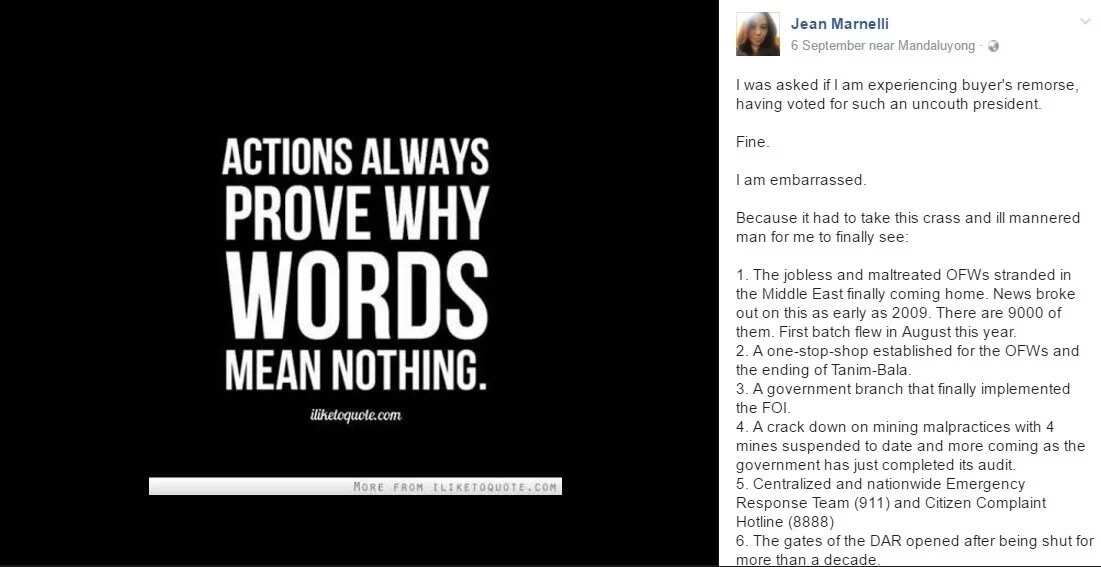 RELATED: What you can do as a Filipino to help President Duterte
Source: Kami.com.ph