Obama eyes ties with PH, ASEAN countries
- President Barack Obama expressed the US government's desire to partner with the ASEAN countries, including the Philippines, for collective progress and a peaceful future
- Obama also confirmed a short interaction with President Rodrigo Duterte, where he talked about arranging a meeting to settle a range of issues
- He also underscored the importance of respecting human rights and the rule of law and expressed America's desire for cooperation to address transnational threats
US President Barack Obama on Thursday, September 8, announced America's desire to partner with the Philippines but reiterated the US-ASEAN vision for cooperation based on diplomacy and rule-based order that does not undermine human rights.
"As I said in China, we want to partner with the Philippines in the particular issue of narco-traffickers, which is a serious problem in the Philippines, in the United States and around the world. So we're not going to back off our position that when we are working with a country, whether it's about terrorism or going after drug traffickers, it is important from our perspective that we do it the right way," Obama said.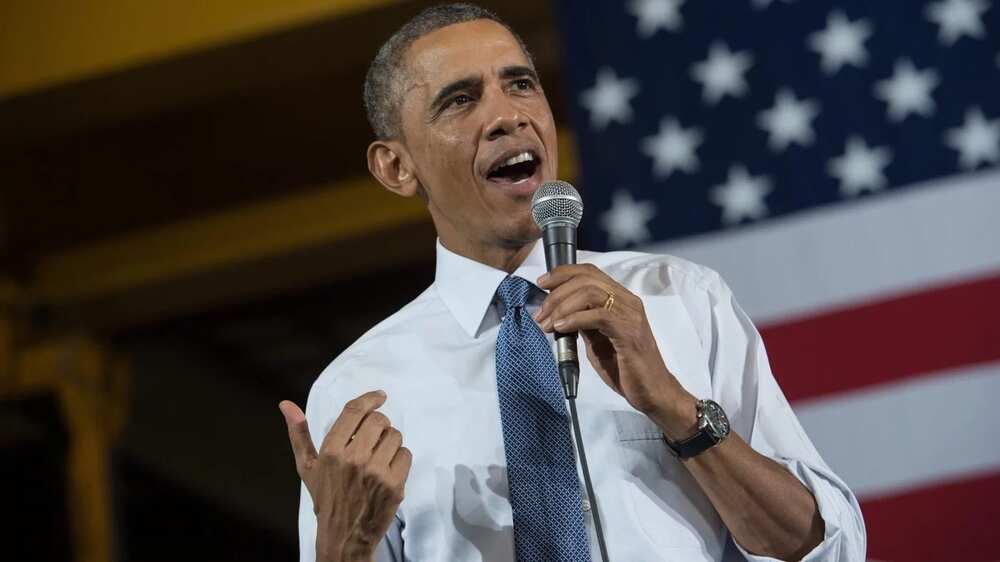 In a presser held in Laos - the site for this year's Association of Southeast Asian Nations (ASEAN) Summit, Obama had confirmed that he had a short interaction with Philippine President Rodrigo Roa Duterte before a gala dinner on Wednesday where they talked about arranging a meeting to talk about a spectrum of issues.
READ ALSO: PH stock market loses billions after Duterte's Obama insult
According to Obama, "I did shake hands with President Duterte last night. It was not a long interaction, and what I indicated to him was just my team should be meeting with and determine how we can move forward on a range of issues."
Obama also dispelled issues about him and Duterte's expletive-laced comments saying, "I don't take these comments personally because it seems this is a phrase he has used repeatedly, including directed to the Pope and others. I think it seems to be just a habit, a way of speaking for him."
In his speech at the ASEAN-US Summit, the US President expressed gratitude to the government and people of Laos and reiterated the importance of the ASEAN-US ties while promoting the collective vision for cooperation and diplomacy among nations in the region.
READ ALSO: Duterte kept far apart from Obama at ASEAN gala dinner
The full text of the American President's speech can be found here:
READ ALSO: Duterte pushes fight against drugs in ASEAN region
You can watch the full speech here:
RELATED: For the country's sake, President Duterte wore formal suit on 2nd day of ASEAN
Source: KAMI.com.gh