– Driver suffered head and shoulder injuries
– Firefighters, thankfully, came to help him get out of the trap
A packed passenger plane has collided with a service van at Hong Kong International Airport. The driver of the van got trapped in his vehicle unable to move.
Fortunately, firemen helped him as he stayed alive with several head and shoulder injuries.
READ ALSO: Cement tanker flips on car and crushes it flat (Video)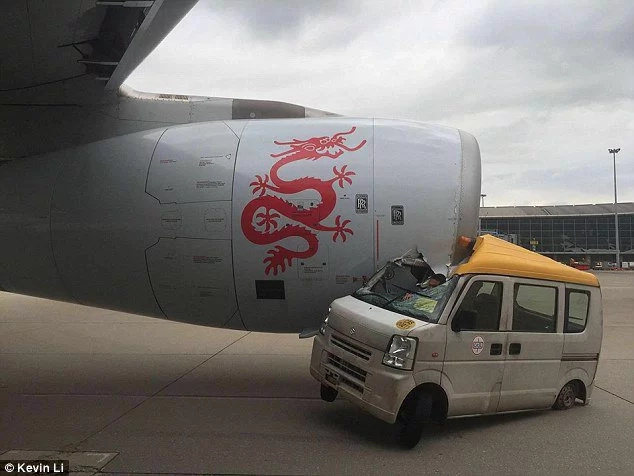 That's what Dragonair told MailOnline Travel in a statement: "While the aircraft was taxiing away from the departure bay, one of the engines was hit by a maintenance vehicle operated by another company. The aircraft is now being inspected by our engineers and our maintenance service provider.
"There were no reports of any injuries to the 295 passengers or crew. All passengers have disembarked and another aircraft has been arranged to operate the flight."
Watch the shocking footage below.
READ ALSO: Photographer saves pregnant woman from a burning car
READ ALSO: Driver runs over two girls in front of their mother
Source: Kami.com.ph