- The POEA now exempts OFWs who will be returning to the same employer and country from getting a OCE as ordered by President Duterte
- Instead of processing papers, they will just be required to update their information online
- The resolution is still in an experimental stage and will be evaluated a month after the implementation
In accordance to President Rodrigo Duterte's directive, overseas Filipino workers (OFWs) can now avoid the long lines of getting an overseas employment certificate (OEC) as long as they're returning to work with the same employer in the same country starting September 15.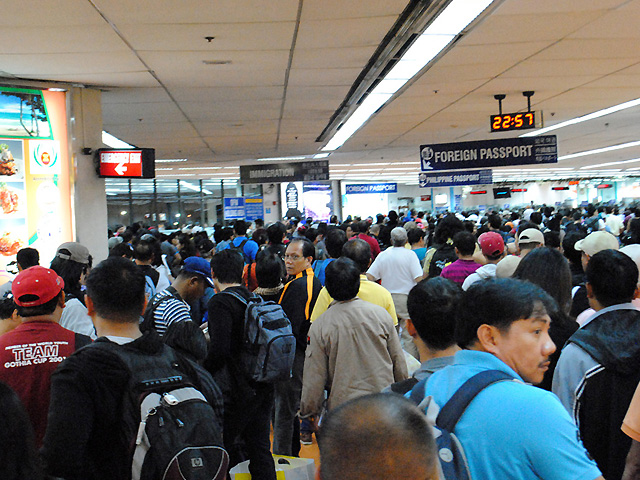 The Resolution No. 12, Series of 2016, of the Philippine Overseas Employment Administration (POEA) now only complies Filipino workers to visit bmonline.ph instead and update their information before leaving the Philippines.
This was also done to confirm that they really don't need to process their OEC anymore and for the government to make sure they were properly documented wherever they are.
READ ALSO: Bato on possible Manila terror attack: 'Only God knows'
Afterwards, their data will be sent to the Bureau of Immigration (BOI) to further confirm that they are qualified. One of the perks of getting an OEC is that the employee no longer needs to pay for the processing fees including the travel tax and the airport terminal fee upon exiting the Philippines.
Aside from workers returning to the same employers, this will also be applied to those who are hired through POEA's Government Placement Branch.
However, Labor and Employment Secretary Silvestro Bello III clarified that this order is still on an experimental basis.
READ ALSO: Behind Maldives' world-class tourist destinations are people living in slums
In addition, he commended POEA's implementation of the Balik-Manggagawa Online Processing System but also admitted that they can still do better in catering the needs of Filipinos abroad.
As for those who were exempted, they would still need to head to any processing centers or POEA offices to acquire their OECs.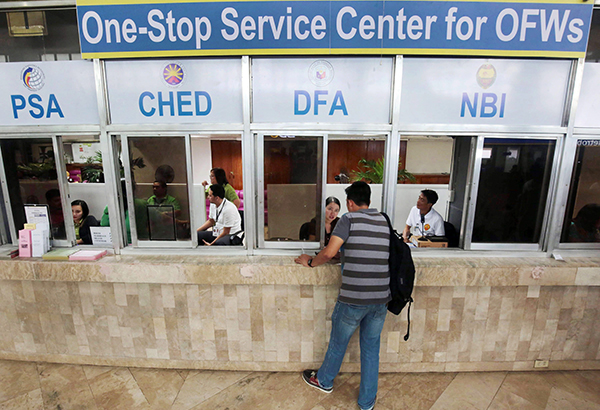 In the case of a worker proceeding to the airport without ensuring his documents online beforehand, the person will be referred to the POEA's Labor Assistance Counter (LAC). In there, the OFW will either be cleared for departure or will be asked to miss his flight to complete his traveling documents.
READ ALSO: Malaysia confiscates RM3 million worth of smuggled drugs in different raids
OEC, or commonly called as 'exit pass,' should be presented to any international exits in the country if the worker wishes to return to the Philippines at any time or during his leave.
Filipinos were clearly happy upon hearing this convenient change.
The results of this directive will be reported by POEA Administrator Hans Leo Cacdall to Secretary Bello and the Governing Board one month after the implementation.
Source: Kami.com.ph