Maldives' democracy is a failed system
- The people of Maldives are claiming that their democracy has been a failed system
- The Maldivians living in atolls have no access to fresh water, education, and hospital while those in the capital are enjoying the good life
- Maldives offers some of the world's best beaches and tourist destinations 
Maldives has been known worldwide for its stunning beaches and beautiful scenery. However, behind these wonders are a people who have suffered because of the failed system.
It was in 2008 when a free and fair election ended the 30-year dictatorship of Maumoon Abdul Gayoom.
Through the new leader's constitution, most of the people believed that democracy was established and might actually work. However, it didn't.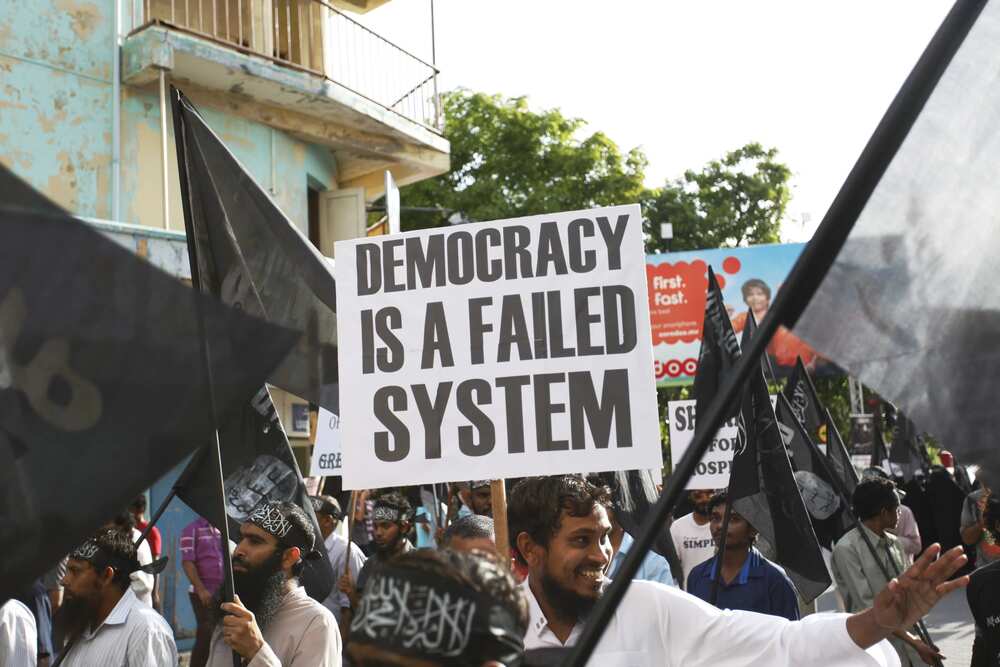 Under  Mohamed Nasheed, the country went through the same turmoil as other autocratic nations are. "Democratic reform" are nothing but two words molded and adjusted to fit the interests of those in power and not of the majority.
READ ALSO: Malaysia confiscates RM3 million worth of smuggled drugs in different raids
Fast forward to today, another leader is seated. Gayoom's reclusive half-brother, Yameen, has succeeded in power. And from bad, it has gone to worse as he recriminalized defamation, undone several reforms, and reintroduced the death sentence.
"Since he came to power, he has been bribing the MPs, the judges, lawyers and everyone else," says Mohamed "Moho" Latheef, a businessman who once extended help to the president.
However, right now, he is on the run in the UK because the "whole system is corrupted."
An investigation, dubbed as Stealing Paradise, exposed the wrongdoings of the top two officials of the nation. It shows how the president and vice president coordinated to steal millions of dollars from state coffers and how they used the stolen money to buy complicity or silence. When things go wrong, there is always force.
READ ALSO: Indonesia steps up anti-drug war Duterte style
Even the anti-corruption commission was in itself corrupted, with the Auditor General and his family threatened and the media bought or bullied.
"The system has completely failed," Zaheena Rasheed, the editor of Maldives Independent, said. "In such a small place where everyone knows everyone, it's very easy to corrupt the entire system."
Rasheed said that for Maldivians who reside in the atolls, they have no access to fresh water, education, and hospital, to say the least. This is in complete opposite in the capital where sky-high rents exist but the services are terrible.
"In no other country would you find that in one lagoon, you have an island that is catering exclusively to tourists with all the best services of the first world. Then, right next to it, where the Maldivians live, it's a slum," he said. -Kami Media
READ ALSO: Duterte pushes fight against drugs in ASEAN region
Source: Kami.com.ph