- Nine individuals were arrested in Malaysia for smuggling drugs worth RM3 million or Php34.8 million
- Three Malaysian women and one man as wells as five Nigerian men were among the individuals arrested in the raids conducted from Monday until yesterday
- Most of the illegal drugs consisted of cocaine
Nine individuals, including three woman, were nabbed for allegedly being involved in illegal drug trafficking in Selangor, Malaysia.
Five raids conducted from Friday last week until yesterday have yielded to the capture of nine individuals aged 26 to 37 years who are working with a syndicate in smuggling drugs worth RM3 million in Selangor.
The raids took place in Kuala Lumpur International Airport (KLIA), Kota Damansara, Sepang, Puchong, and Seri Kembangan.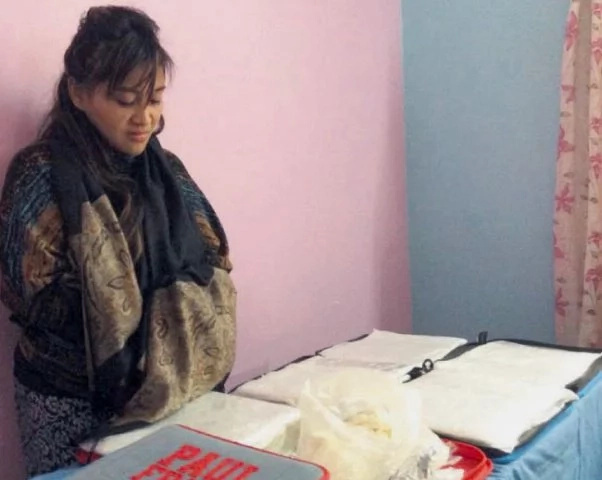 READ ALSO: Indonesia to implement war on drugs after Philippines' style
Bukit Aman Narcotics Crime Investigation Department principal assistant director SAC Kang Chez Chiang said the police authorities arrested three local women and a Nigerian man during a raid they conducted in KLIA, Sepang and Kota Damansara on Friday.
These four suspects allegedly smuggled cocaine "using drug mules and courier services in KLIA."
The authorities have also confiscated at least 226 pieces of cocaine with a total weight of 4.3 kilograms and worth about RM1 million inside a cylindrical plastic bottle and hidden in two backpacks in KLIA, a Peugeot 308 vehicle, and cash that's worth USD100 and RM2,750.
READ ALSO: 5 Things You Probably Didn't Know About Abu Sayyaf
After the Monday raid, the police decided to conduct three more raids in Seri Kembangan and Puchong where four Nigerian men were arrested
"As a result of the operation, police seized drugs believed to be shabu weighing 22.5 kilograms with an estimated value of RM1.6 million and cash amounting to RM328,000," the director said.
Lastly, another raid was conducted yesterday and resulted in the arrest of a local man at the KLIA Bus Terminal along with two packets of suspected cocaine weighing 1.5 kilogram and valued at about RM375,000.
The total value of all the drugs confiscated from Friday until yesterday is at RM3 million or about Php38.8 million. The suspects, on the other hand, will be investigated for violating Section 39B of the Dangerous Drugs Act 1952 of the said country. -Kami Media
READ ALSO: Duterte kept far apart from Obama at ASEAN gala dinner
Source: Kami.com.ph