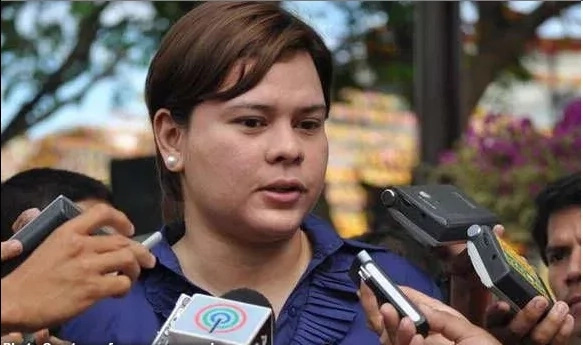 Duterte does not believe Sara Inday Duterte's story about being raped.
"Hindi ma rape 'yan si Inday,  nagdadala ng baril' yan (Inday can't be raped. She carries a gun)," Duterte told reporters in an ambush interview at the University of the Philippines Visayas in Iloilo where he spoke at a forum.
He has said that he would also not want to comment further since this is a private matter between her daughter.
He has even jokingly called his daughter a "drama queen."
Last Monday, Sara has told reporters that she was a rape victim herself but did not find her father's joke offensive at all.
This was concerning the gang-rape and murder of Jacqueline Hamill in 1989 at a Davao City detention center.
Duterte apologized Tuesday morning for the rape joke he dropped to the crowd during a campaign rally last weekend, two days after he flatly refused to do so.
Duterte, already Davao City mayor in 1989, recalled overseeing the police response to the hostage-taking of missionaries at a Davao City detention center.  The missionaries held hostage by detained criminal suspects included Hamill, who was gang-raped and then murdered by the hostage-takers who slit her throat.  Duterte recalled seeing Hamill's body and remarking how beautiful she was and that the hostage-takers got to her before he could ("Naunahan pa ang mayor. Patayin silang lahat. [They did it ahead of the mayor. Kill them all.]).
photo from vismin.politics.com.ph
Source: Kami.com.ph