- The PH government plans to return the 100 40-foot trash-filled container vans back to Canada
- Several government agencies comprise the committee that will look over the process
- They also intended for International Container Ports, the company that imported the garbage, to claim responsibility over the necessary expenses
The Philippine government has decided to return the huge amount of imported trash to its home country, Canada.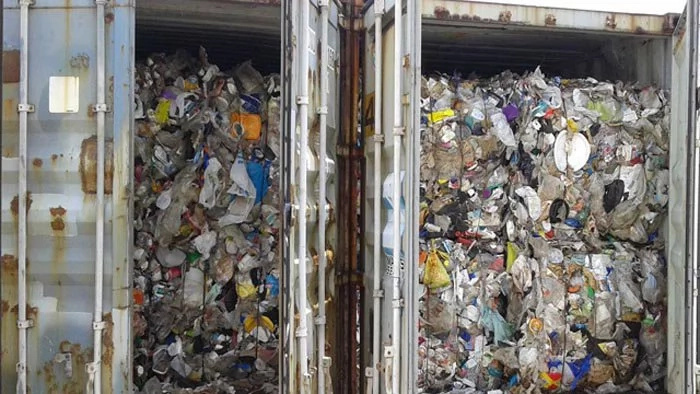 In a report made by the Hataw tabloid, several government agencies have come to an agreement to ship the waste back to the foreign nation. The inter-agency committee comprises of the Bureau of Customs (BOC), Department of Foreign Affairs (DFA), and Department of Justice (DOJ), and Department of Environment and Natural Resources (DENR).
The truckloads of garbage – which are over 100 40-foot container vans - have been at the International Container Ports in Subic and Manila since 2013. They were imported to the country by Chronic Plastics Inc.
READ ALSO: Duterte prepared to DEFEND drug war to Obama
Aside from the congestion it brings to the respective ports, the government also pays for its slots in the harbors and could pose a serious threat to the health of residents around the area per the BOC's statement.
Environmental groups have also argued that the import violated Republic Act (RA) 6969 or better known as "Toxic Substances and Hazardous and Nuclear Waste Control Act."
The Manila Regional Trial Court (RTC) spearheaded the decision of sending back the trash and insisted that the responsible company should pay for the necessary expenses.
READ ALSO: Justin Trudeau cooks barbecue with Filipino Canadians while wearing a barong tagalog
DOJ is set to file a 'motion for the execution of the order' on its next hearing on September 30 in order to completely rid the ports of waste.
Upon being declared as the official victor from this year's presidential elections, environmental groups have urged President Rodrigo Duterte to take action regarding the controversial Canadian garbage.
Even before the reigns have been turned over, Duterte already expressed his disappointment about the issue to former President Benigno Aquino III. He asked the previous head of state to file a diplomatic protest to the Canadian government according to a report published by Rappler.
READ ALSO: [Video] Justin Trudeau: first Canadian PM to attend gay parade
Filipinos have also done their part on the matter. Netizens requested Canadian Prime Minister Justin Trudeau to 'take back their garbage' during his recent visit in the Philippines for the Asia-Pacific Economic Cooperation (APEC) Summit last year.
Trudeau responded that they are 'working on laws for the future.'
The trash vans contain various wastes such as non-recyclable plastics, used diapers, broken bottles, papers, and other household garbage.
Source: Kami.com.ph