- A video of a group of rice farmers in Bataan singing while planting has gone viral
- The video features the group singing their hearts out and performing what appears to be a synchronized rice planting to match the pace of their music
- The video, which now has more than 100 thousand views, has been praised by netizens for the creativity and dedication of the farmers who were featured
"Choose the job you love and you'll never work a day in your life."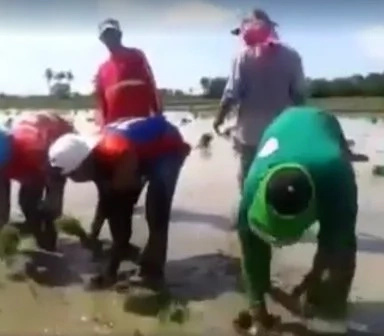 This line from Confucius proves to be true even up until today. One of the many reasons why we don't last working for a company is because we're cheating ourselves.
We force ourselves to see the beauty in working on things we don't really love doing. As a result, we're either tired or too stressed working not realizing that we can do something about it.
READ ALSO: #Hokage: This guy shows how to touch women's boobs through 'pyramid magic'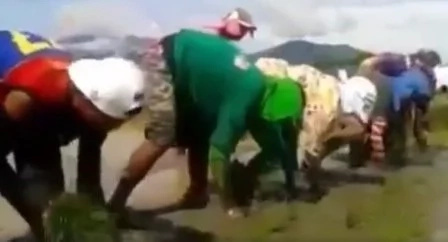 This is why, we often hear life coaches talk about the importance of choosing a job that you love. This means that when you apply for a job, you have to make sure that you're personally interested in what you will be doing upon boarding.
Otherwise, you'll find yourself in a corner, a few months later, thinking about resignation and looking for another company.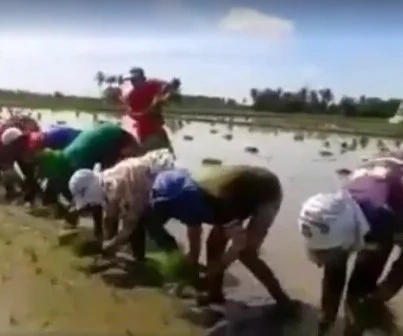 These farmers however look so happy with what they're doing despite the hard work and physical strength and endurance needed in finishing their day to day job.
READ ALSO: #RIPPhilippines daw kung sakali: This guy lambasted President Rodrigo Duterte
A video of a group of rice farmers in Bataan singing while planting has gone viral. The video features the group singing their hearts out and performing what appears to be a synchronized rice planting to match the pace of their music.
The video, which now has more than 100 thousand views, has been praised by netizens for the creativity and dedication of the farmers who were featured.
RELATED: 'Badjao Girl' shares what's next in her career after PBB eviction
Source: Kami.com.ph