Two of Sara Duterte's triplets have no heartbeat
- Davao City Mayor Sara Duterte had announced the demise of two of her triplets during her speech at the turnover ceremony for the new commander of Task Force Davao (TF Davao)
- According to the mayor, the identical twins' heartbeat have stopped, but one is still fighting
- She also addressed the new commander of TF Davo and asked him not to kill the remaining one, and give them peace for the next nine months
Davao City Mayor Sara Duterte-Carpio has confirmed in an interview on Thursday, September 8, the death of two of her triplets.
During the turnover ceremony for Task Force Davao (TF Davao) Commander Colonel Neri, the mayor had detailed how she found out what happened to two of her triplets. She also said that one of the three is still fighting.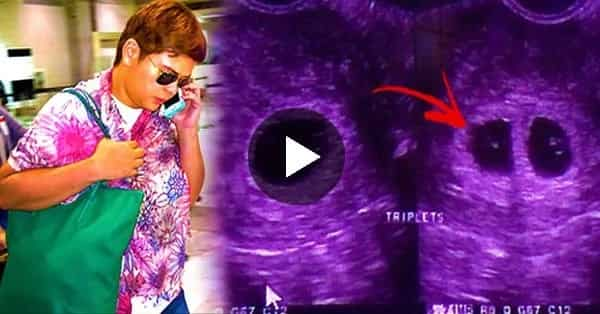 Sara Duterte, the daughter of President Rodrigo Duterte, had been to the wake of one of the victims of the Davao blast in Roxas Night Market and to the flag ceremony at the City Hall, where she had started to feel ill - which merited a visit to her doctor where she was told of the babies' demise.
"Nagarrest na daw ang heartbeat sa identical twins, but one is still fighting," said Duterte.
READ ALSO: Baron Geisler apologizes for anti-drug war remarks, reaches out to Davao bomb victims
In the same event, Davao City Chief Information Officer (CIO) Jefry Tupas also confirmed that two of the triplets of Mayor Sara Duterte were found to have no heartbeat.
"She was told about the fetal demise Monday," CIO Jefry Tupas had said. "She [Mayor Duterte] cried all day Monday."
Duterte's announcement about losing two of her triplets came nearly three weeks after she issued a statement about her pregnancy on August 19. She also admitted having a hard time due to complications of a multi-fetal pregnancy but promised to continue doing her job as the city mayor.
READ ALSO: Baste's fb page BASHES Chug for insensitive post about Davao bombings
"Meron pa akong isa sir, huwag mo patayin sir. Bawal ka huminga and give me peace, give us peace for nine months," she added as she addressed Colonel Neri in her speech during the turnover rites.
Mayor Sara Duterte had earlier appealed for the relief of both TF Davao commander Colonel Henry Robinson and Davao City Police Office (DCPO) head Senior Superintendent John Michael Dubria following the bombing.
Police Regional Office (PRO) director Chief Superintendent Manuel Gaerlan, in an interview on Tuesday, had said that the city police director will continue dispensing his duties until he receives an order from the PNP chief.
READ ALSO: Official declaration 'state of lawlessness' out Monday – Duterte
In the statement given by PRO Director Chief Supt. Gaerlan, "As of this time, Senior Superintendent Dubria pa rin ang city police director. I am waiting also for the request of Mayor Sara Duterte for the relief of Dubria, pero sa ngayon wala pa akong natatanggap."
"The order will come from me [whether to relieve the city director]. If given the instruction from the chief PNP, I will issue such an order," he explained.
Philippine National Police (PNP) chief Ronald "Bato" Dela Rosa had allegedly requested for more time to find a replacement for Dubria.
Netizens have expressed their support to the mayor via social media and we have rounded up some of them here:
READ ALSO: Like father, like daughter: Mayor puts P2-M bounty for Davao blast's 'persons of interest'
Watch Mayor Sara Duterte-Carpio give her statement during TF Davao commander's turnover rites here:
RELATED: Bato says Davao bombing suspect might be Marwan's student, releases artist's sketch
Source: KAMI.com.gh