Dogs are killed in the most painful way in China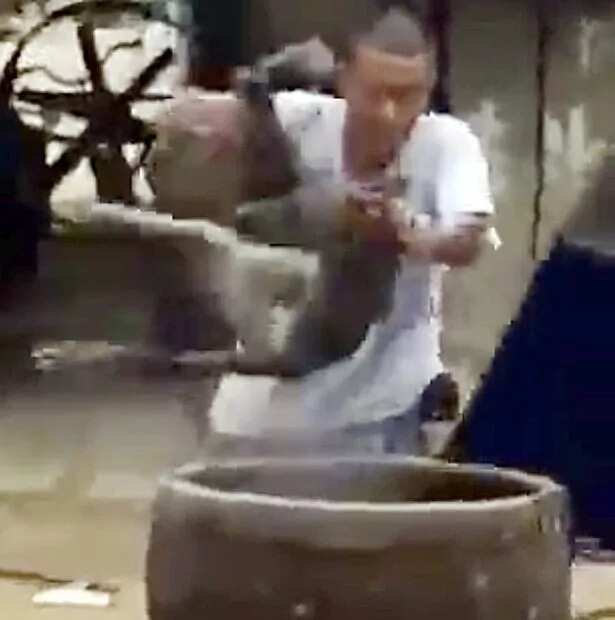 - This footage captures the terrifying moment a greyhound was boiled alive on Chinese market
- Currently, dog meat is considered a delicacy in China and it is thought that eating tough dog meat increases a male's potency
- About 10 million dogs are being slaughtered every year in China, many of which were housepets
Witness the horrifying moment a greyhound was dragged and boiled alive in a cauldron by three men at a Chinese market.
The dog is writhing in the hands of the man as it's pushed into the bubbling water. Swiftly, and with practiced ease, the men shut the cauldron with a crude hardboard lid.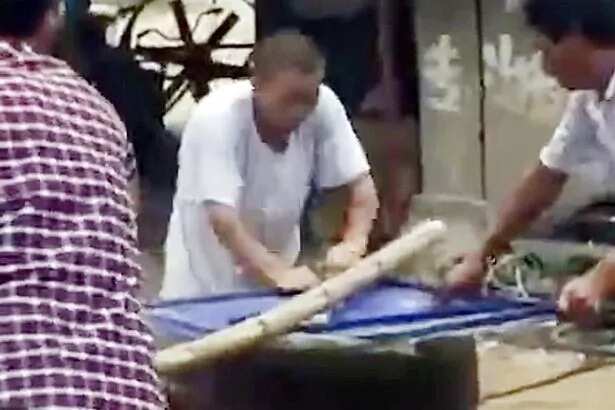 The dog's yelps of pain its skin is boiled off are heard all across the market as onlookers stand snickering at its.
Two men hold the lid down with a piece with wood, until the dog's throes of agony end.
Michele Brown, animal right's activist, said: "This animal died the worst death imaginable. You can see the raw fear in the dog's eyes as it's carried towards the boiling water. As they drop the dog into the water it screams for help, skin burning and blistering. It flails around so much, two strong men have to hold on to the lid."
Currently, in China about 10 million dogs are being killed for meat every year, many of these dogs are family pets.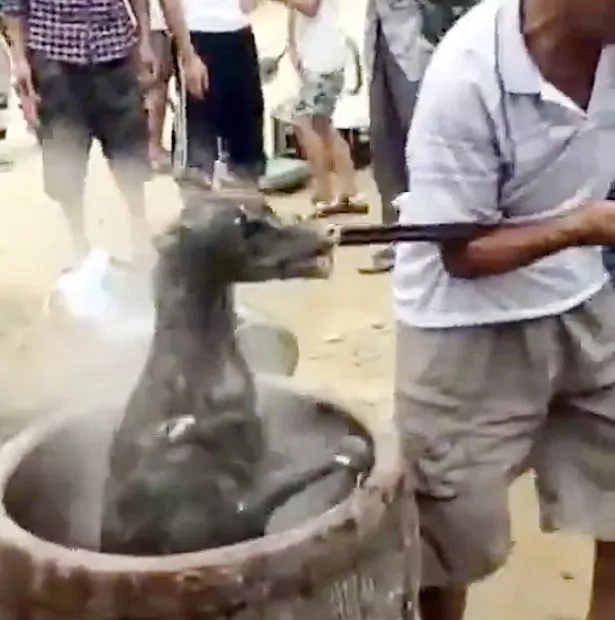 READ ALSO: CCTV footage captures Sarah Patel's heroic act
In China dog meat is considered a delicacy. To make things worse, animals are killed in the most painful ways to fill the meat with adrenaline.
"They say pain at death makes the meat better quality and tougher. It is also seen as a boost to the male libido," says Michelle.
Michelle says they believe 'when men eat tough meat, it makes them tough'.
READ ALSO: Millions of dollars of jewelry were stolen from Drake's bus
READ ALSO: McLaren F1 designer believes this truck is his greatest creation
Source: KAMI.com.gh