- Mocha Uson wanted President Duterte to boycott the media again following alleged misinterpretation of his statement pertaining to US president Barack Obama
- Some netizens claimed that the expletive was not directed to President Obama, but is a form of expression out of anger and frustration
- If Duterte does what Mocha Uson said, this will not be the first time that Duterte boycotts the media
Die hard Duterte supporter Mocha Uson has asked President Rodrigo Roa Duterte to boycott the media again after allegedly misquoting the president about his statement to the president of the United States Barack Obama.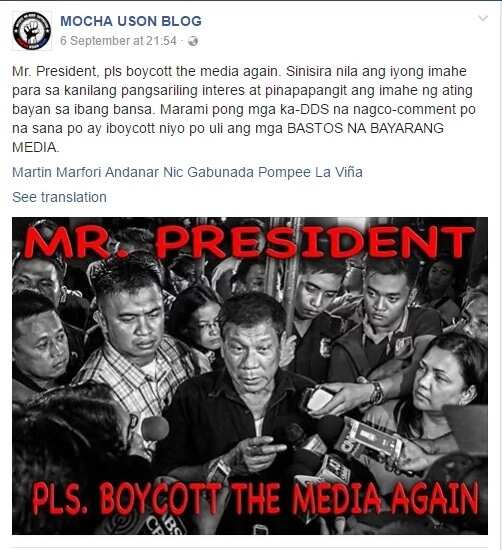 READ ALSO: Madam Claudia fires back at Mocha Uson's post vs. VP Leni
Duterte has made headlines after his statement was misinterpreted or misquoted, especially by the international media. News headlines stated that Duterte cursed at Obama, which prompted the latter to cancel the meeting with the former.
Some netizens claimed that poor translation was to blame for the raucous. One netizen explained that the expletive was not directed towards President Obama, but it is Duterte's expression out of anger or frustration.
In verbatim, "I am a Pres. of a sovereign state and we have long ceased to be a colony. I do not have any master except the Filipino people. Nobody, but nobody. You must be respectful. Do not just throw away question and statements. P*****g ina- mumurahin talaga kita diyan sa forum."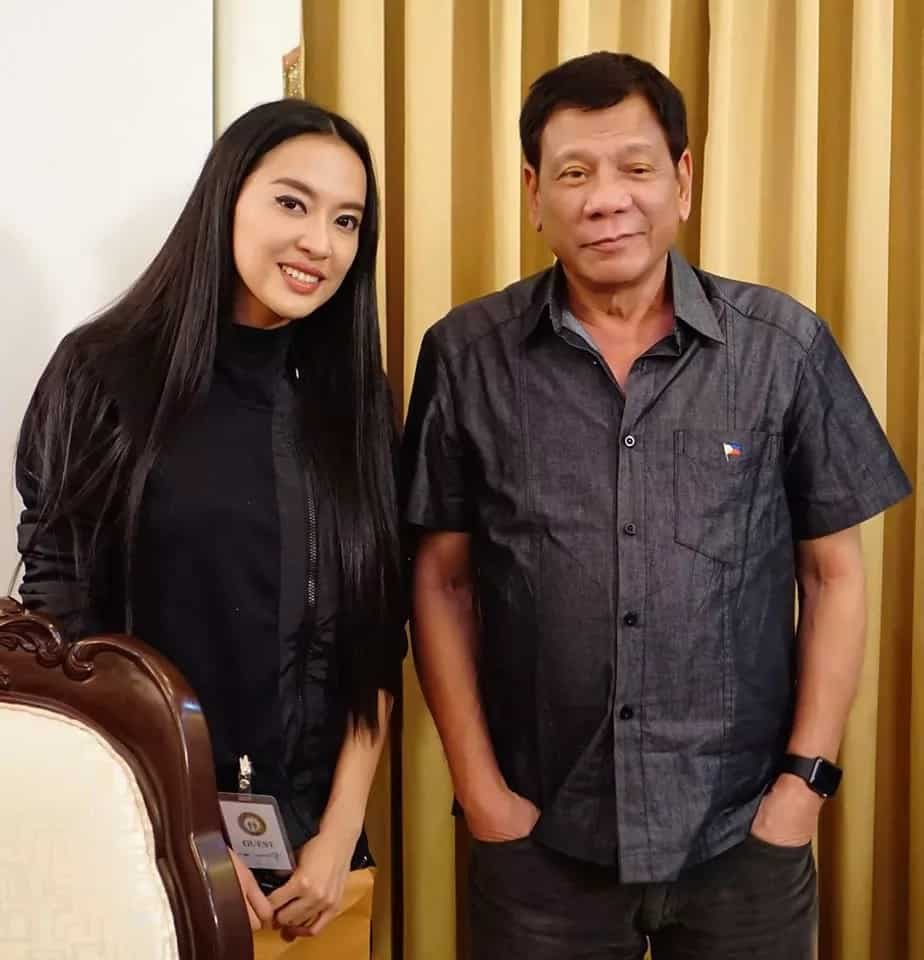 READ ALSO: Mocha Uson slams VP Leni and calls her attention-seeker
If Duterte heeds Mocha Uson's advice, this will not be the first time that Duterte boycotted the media. Upon his election, Duterte boycotted the media as he said that "media goes for sensationalism".
Meanwhile, since his campaign, Duterte has been known for using foul language however he pleased. He explained that it was because of his upbringing and environment that he is used to using foul language.
Duterte supporters came to his defense by saying that there is no perfect leader and that almost all Filipinos belch expletives once in a while.
READ ALSO: Mocha Uson suffered serious bashing from netizens for misleading blog post
Source: Kami.com.ph