- Robin Padilla and Aiko Melendez are among the known supporters of President Duterte and defended the latter over the Obama issue
- President Duterte recently hurled insults against Obama before he left for the ASEAN Summit
- Robin said that media mistranslated the manner by which Duterte used the "son of a whore" remark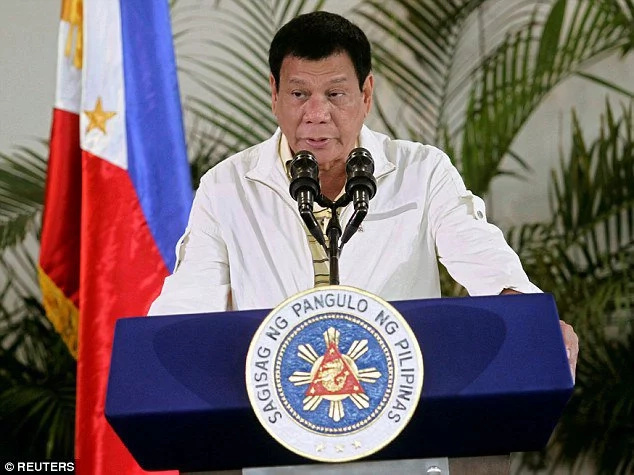 Robin Padilla and Aiko Melendez couldn't take all the bashing that President Rodrigo Duterte has been experiencing after he allegedly called US President Barack Obama a "son of a whore."
Robin Padilla is a known supporter of Duterte and it didn't take long before he posted a reaction on his Instagram account.
READ ALSO: Duterte gives 5 reasons on how ASEAN can be a global player
The Philippine President has been the subject of criticism after it was reported that he insulted Obama during his press conference prior to leaving for the ASEAN Summit on September 5.
The Reuters reporter was asking the President how he would be explaining the number of killings to Obama, which prompted the acid-tongued President to hurl expletives.
READ ALSO: Pacquiao: Only God can change Duterte
The international media quickly circulated the story, where Duterte made headlines of various news publications all over the world.
While many perceived the slur as directed against Obama, a lot of supporters of the President said that he was "mistranslated" and that the insults were not directed against the POTUS.
Aside from Robin Padilla, Aiko Melendez also expressed her support to the President. Right after Robin posted his reaction on Instagram, Aiko also commented.
READ ALSO: Donald Trump and Hillary Clinton adversely react to Duterte
"Walang perpektong leader! (There's no perfect leader!) We should always see the good side, i know it's not an everyday expression for some people who are conservative but at the end of the day, we must consider how he fights for our Country without hidden agenda and un ang mahalaga (that's what's important)," said Aiko in her comment.
Like Robin and Aiko, other netizens also expressed their support to the President and blamed international media for mistranslating Duterte's expletives.
Source: Kami.com.ph