Former ERC Chair Ducut posts bail for graft and malversation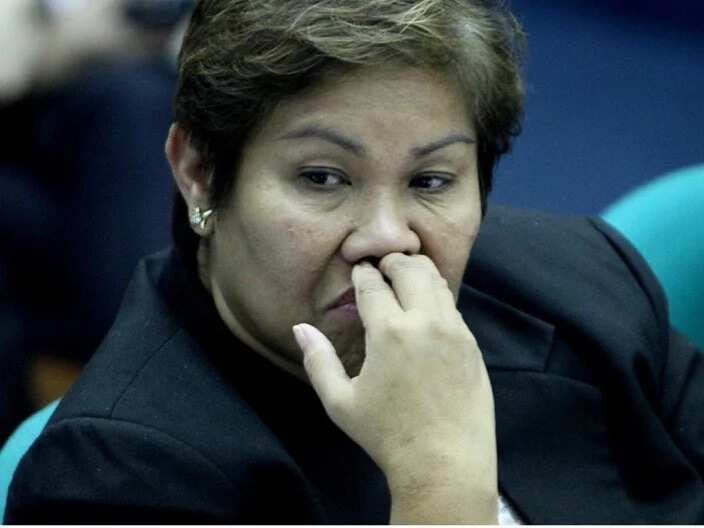 Former Energy Regulatory Commission (ERC) chairperson Zenaida Ducut posted bail for the graft and malversation cases filed against her in connection with her alleged involvement in the pork barrel scam. 
She posted P60,000 bail bond for two (2) counts of graft and Php. 80,000 for two (2) counts of malversation of public funds totaling Php. 120,000.
She underwent a booking procedure with her lawyer in The Third Division of the Sandiganbayan.
A warrant of arrest was issued by the anti-graft court against her last week for her alleged 2008 involvement in the misallocation of the Priority Development Assistance Fund (PDAF) of former Davao del Sur Rep. Marc Douglas Cagas IV.
Ducut, also a former Pampanga representative, is accused for acting as agent of Cagas in channeling Php. 11 million from pork barrel, to fictitious organizations controlled by Janet Jim-Napoles, the suspected scam brain, when he was a congressman back in 2007 to 2009.
The Ombudsman stated that Ducut received the alleged kickbacks on behalf of the latter.
The total amount of kickbacks received by Rep. Cagas is still unknown, not having been indicated in the charge sheets.
Janet Lim-Napoles was also a respondent on three counts of graft and three counts of malversation of public funds filed in the antigraft court by the Office of the Ombudsman.
The other accused were former Rep. Rufino Biazon, Davao del Norte Rep. Arrel Olaño, South Cotabato Rep. Arthur Pingoy Jr, Oriental Mindoro Rep. Rodolfo Valencia, Budget Undersecretary Mario Relampagos and three members of his staff namely Rosario Nuñez, Marilou Bare and Lalaine Paule, former employees of Napoles namely John Raymund de Asis, Jocelyn Deiparine, Noel Macha, Jesus Castillo, Margarita Guadinez and Ireneo Pirater, former executives of National Agribusiness Corp.: Alan Javellana, Victor Cacal, Maria Ninez Guañizo, Ma. Julie Villaralvo-Johnson and Rhodora Mendoza, and former officials of the now-defunct Technological Resource Center: Antonio Ortiz, Dennis Cunanan, Maria Rosalinda Lacsamana, Francisco Figura, Consuelo Espiritu and Marivic Jover.
Source: KAMI.com.gh