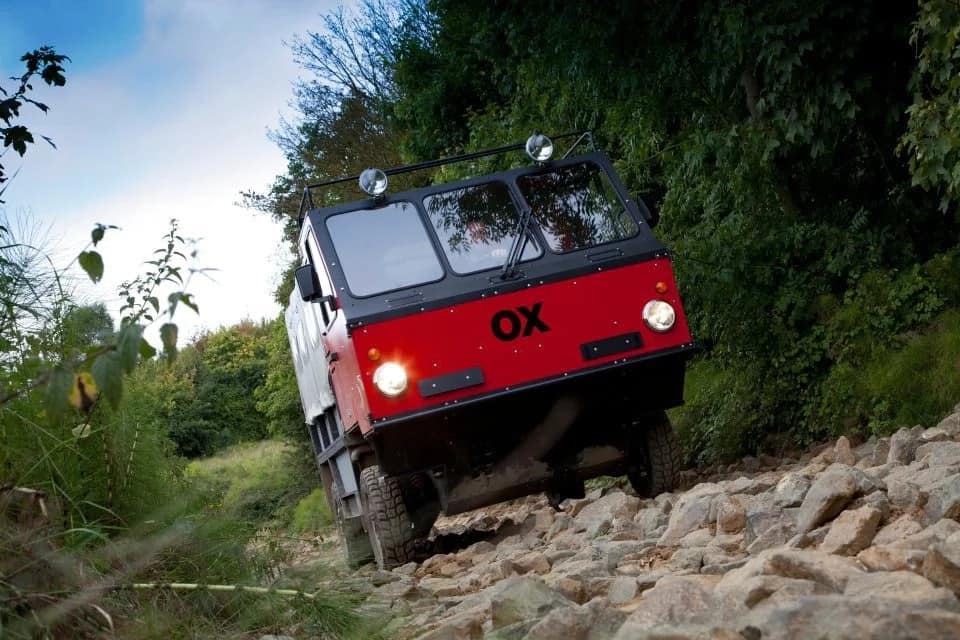 - Gordon Murray the man that designed five championship winning Formula 1 cars and the legendary McLaren F1 revealed his latest project to the world
- The GVT OX is a cheap truck that was built to be easily assembled under 12 hours by three men. The truck can carry an incredible payload, traverse difficult terrain and transport passengers. The truck is aimed at third world countries where most people don't have access to motorized transport.
- Gordon Murray believes that the OX is his greatest creation to date
Gordon Murray, best known for building the legendary McLaren F1, one of the most expensive supercars in the world, has just unveiled his latest project – the world's first flat pack van!
While the McLaren will easily cost you more than $13 million, the GVT OX is marketed at only $20 000 per truck.
The truck was built to overcome difficult terrain, carry heavy loads, transport passengers and be simple to work on.
But what really separates the OX is that it will be flat-packed in the UK and shipped to its destination where a group of three people can assemble a truck under twelve hours. In fact, when disassembled the OX is so compact, six OX trucks can be fitted inside a single 40ft high cube container.
The little OX truck is powered by a 2.2l workhorse diesel engine with just 99 horsepower, but a whopping 310Nm of torque! The creators of the little truck claim that the 2wd drivetrain of the OX is just as capable as a 4x4 across difficult terrain.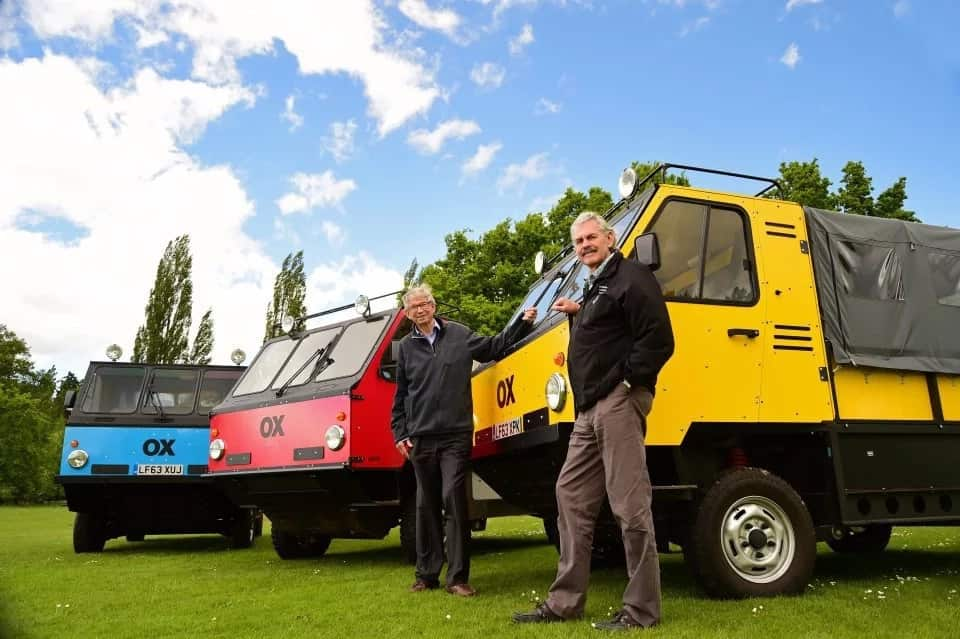 READ ALSO: Little doggy cockblocks this man whenever he touches his girl
The truck weighs 1700kg and can carry 1800kg(A Ford F-150 or the legendary Toyota Hilux can only shoulder 1000kg in comparison). The truck's bed was built to carry eight 166-litre drums, 3 Euro-Pallets or 13 people. The trucks tailgate can be used as a ramp to wheel loads into the bed, and the trucks seats can be removed and used as 'sand ladders' in case the vehicle gets stuck. The high placed air intake gives the OX a wading depth of 1300mm! The OX has a bench seat with the driver sitting in the dead center meaning the truck is perfect for both left and right hand driving countries.
Sir Murray said: "The added challenge of a flat-packed vehicle design over the already tough targets for cost, durability and weight saving made for a fascinating and stimulating journey from concept to prototype."
Gordon Murray believes that the OX truck is his greatest project to date, definitely the noblest one, and that the little work truck will be a helping hand to millions of people across the globe.  "I'm more proud of this than any other vehicle I've done," the said the McLaren creator.
READ ALSO: His Trump sign got stolen so often he had to booby trap it 
READ ALSO: A naked woman attacked Chinese drivers during rush hour