A creepy crocodile-buffalo hybrid was born in Thailand. Or isn't that hybrid at all? Check this!
We all know how different animal species look like, right? But this creature below is something beyond comprehension
So obviously it is a crocodile, yeah?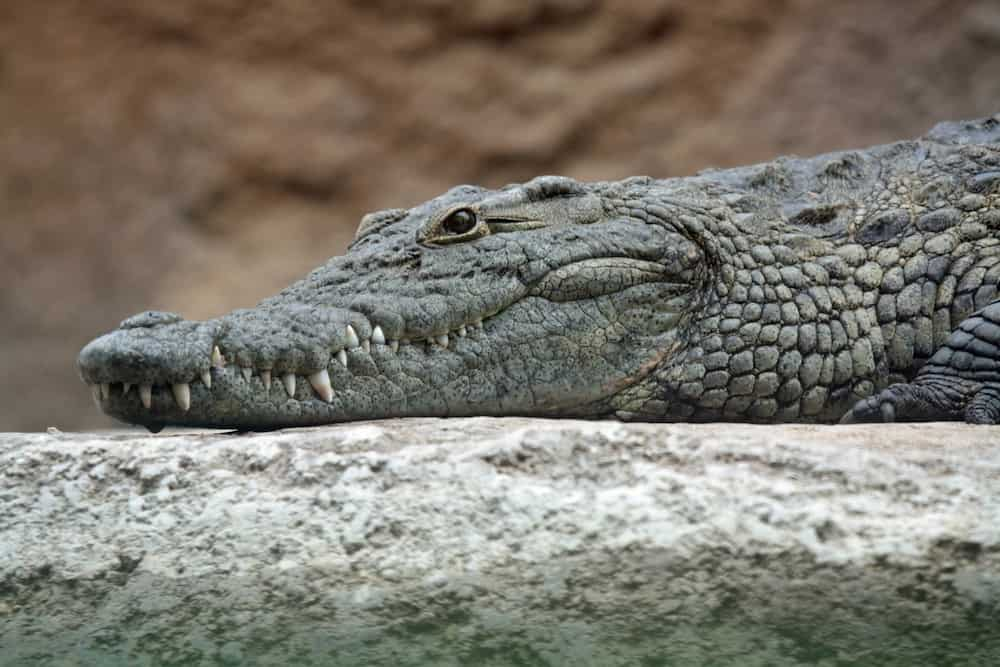 And it is a common buffalo everyone saw in his life.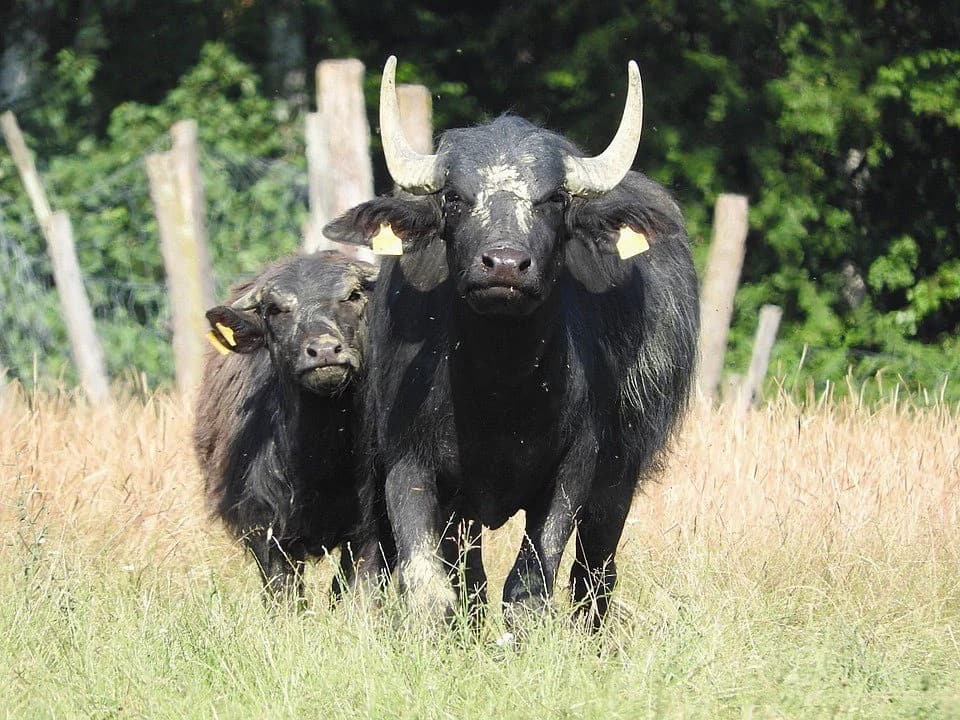 But the footage of weird creature, allegedly a buffalo-crocodile hybrid, is something you might get stuck with.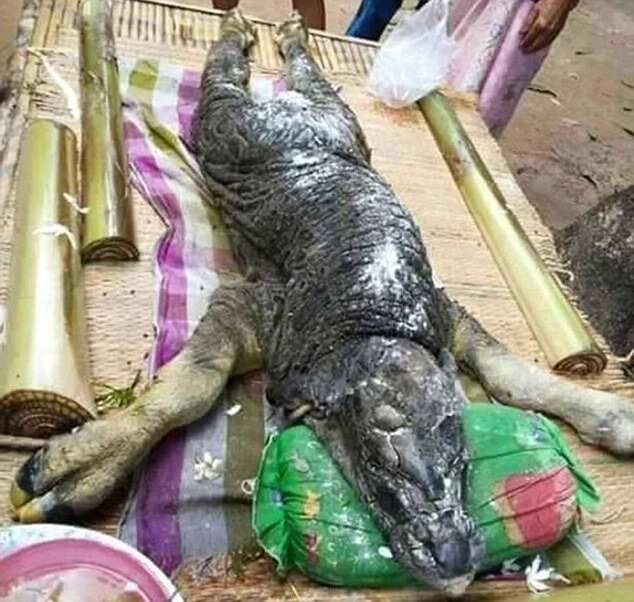 In total, the animal is a little over six feet long from snout to hind legs and weighs approximately thirty-four pounds. The head, torso, and back legs are covered in black, shiny scales, while the front two legs are furry.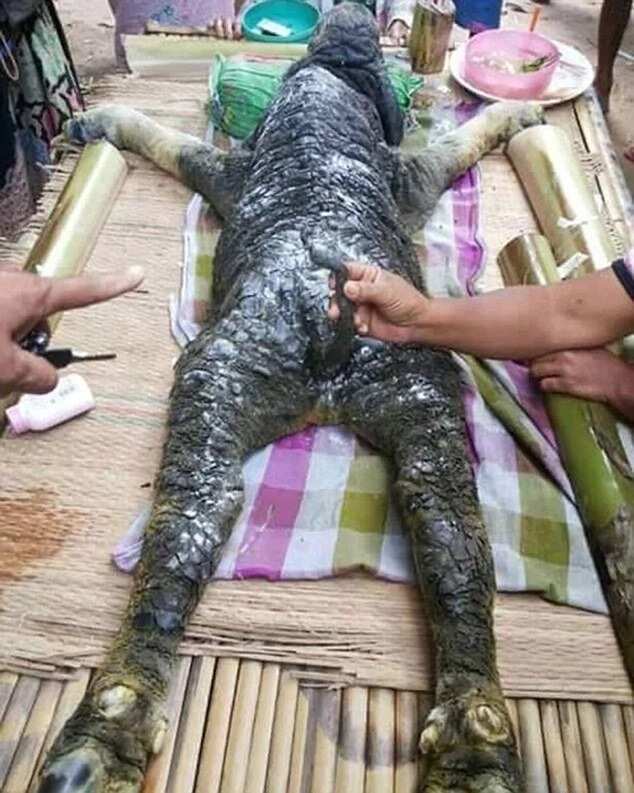 But the beast itself also looks very fishily, so maybe it's just a calf that got into the fire or maybe was abandoned and stuck in the swamp.
Well, some netizens don't consider this animal to be creepy or what. Here is a smart explanation of one Youtube user:
"Wow the world is made of idiots.... This is what happens when a baby buffalo is caught in a swamp or mud bank and is abandoned by it's herd... Over a period of weeks the black mud solidifies to the animals back and flanks due to exposure to the sun giving it the crocodile appearance... The reason the bottom of the legs are unaffected is because when an animal is stuck in the mud the legs stay moist under the surface meaning the mud cannot solidify into this scaled appearance.... The skin is in loose flaps because the animal has probably had severe malnutrition while trapped and the white on the back is probably bird f3cal matter, as many birds would probably pick at this animals skin forming scabs and providing food for the birds.... bows mystery solved..."
Decide what's right for yourself after you watch this video.
Source: KAMI.com.gh