– 23-year-old woman got lost in Thailand and asked a stranger for directions
– He promised to help her back to her holel but instead tried to rape her in jungle
– She tried to escape and accidently got off the edge of a cliff breaking her back
Hannah Gavios, from New York, , got lost on pitch-black Railay Beach in the resort of Krabi and went into a local tourist shop asking for help back to her hotel.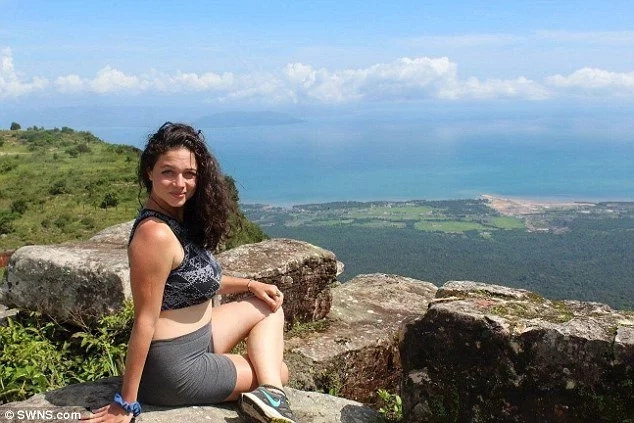 One of the local workers offered to show her the way but instead led her into the jungle where they started climbing up a hilly path. Soon after Hannah realized that her life was really under the threat.
READ ALSO: Girl sets a car on fire, thinking it belonged to her ex-boyfriend
"I really thought I was going to die," she said. "It was dark around 11pm and the only way to get back to my accommodation was by crossing the cliffs. I went inside a tourist shop and asked for help back to my hotel. They said it was dangerous to do at night so they told me to follow one of their workers.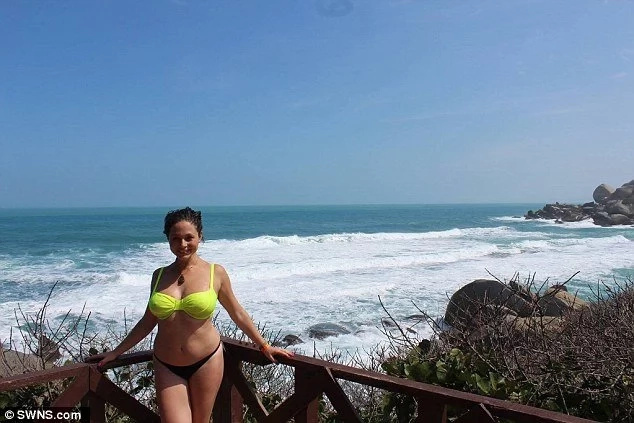 "I didn't get the best feeling about him but I was tired and wanted to get home. I'd been travelling for 16 hours so I guess I wasn't feeling myself. While we were walking he grabbed me and was holding me down and trying to take off my clothes.
"I started punching him in the face and beating him up and biting off his ear. I was biting his ear so hard it almost came off. His ear was half torn off. He was in pain and asked me to stop, so we shook hands and he stopped but I was still nervous and he was still trying to harass me so there was no choice but to run.
"I started walking back to where I came from. Once there was distance between us I started running."
Then she fled and ran off the edge of a cliff into the darkness. Hanna really thought she was going to die there.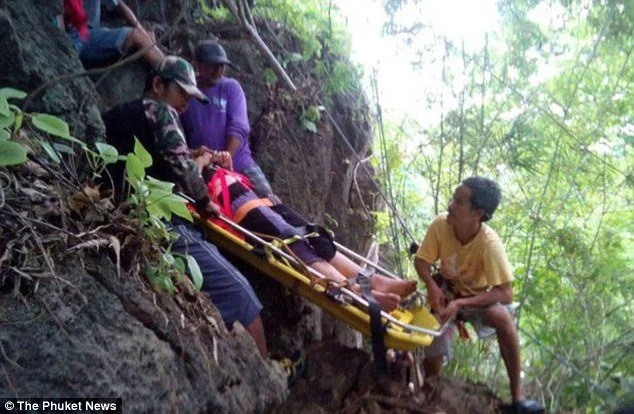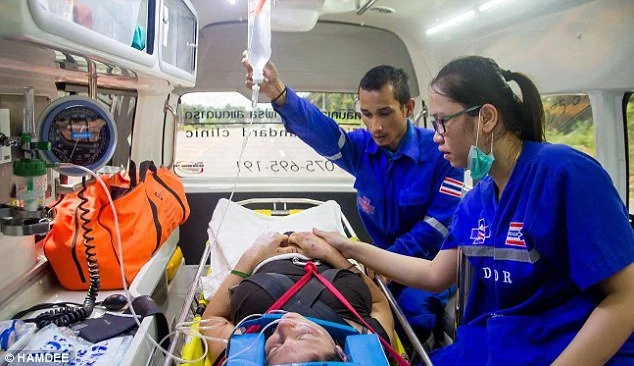 She is now being treated at Bangkok Hospital in Phuket and Ms Gavios's parents have flown from their New York home to be at her bedside.
Her attacker – 28-year-old Thai local Apai Ruengvorn – has admitted his crimes and is now facing several years behind bars.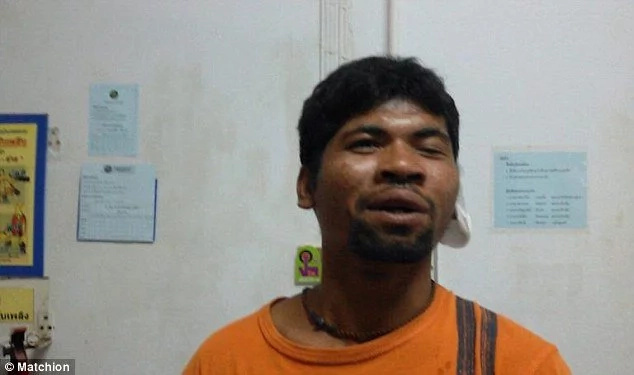 READ ALSO: Cement tanker flips on car and crushes it flat (Video)
READ ALSO: Photographer saves pregnant woman from a burning car
Source: Kami.com.ph