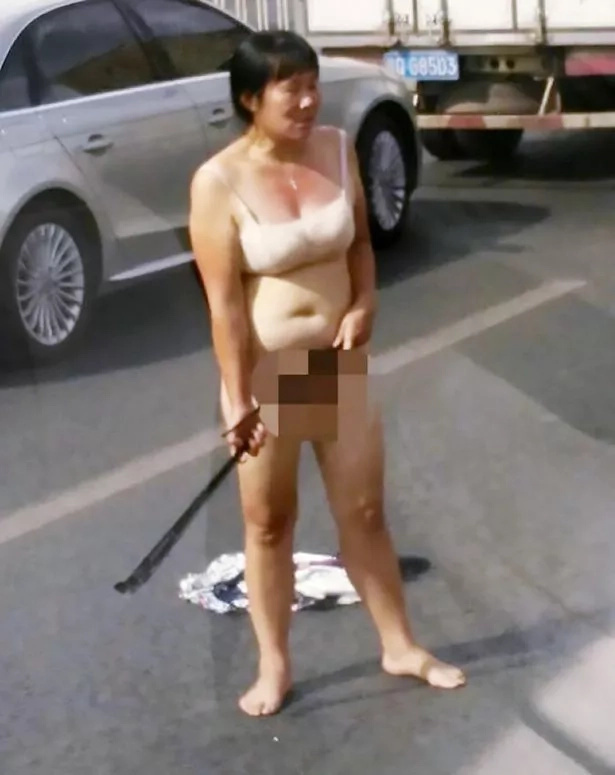 - Drivers in Beijing were shocked to see a naked woman attack their cars with a metal pole during their morning commute
- The woman was wearing nothing but her bra and was attacking vehicles and screaming at people 
- She was only stopped when police arrived and took her away
Drivers in China were shocked when this morning their morning drive to work was interrupted by an angry woman dressed only in her bra attacked their cars with a pole!
Miss Li, 40, undressed at the side of the road, even going so far as to take her underwear off, and began screaming and shouting at passing cars.
READ ALSO: Little doggy cockblocks this man whenever he touches his girl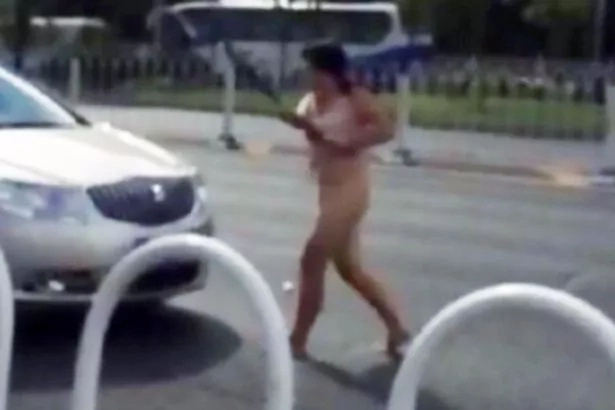 She then began swinging a large metal pole at the oncoming traffic on one of Beijing's busiest roads.
While people were honking their horns at her she grew even angrier and began singing songs.
She stopped a silver car, beat it with her metal rod and tore off its license plate, all while horns were blaring at her.
Miss Li was only stopped when police wrapped her in a blanket and took her away.
READ ALSO: Texan knocks out two guys in HD
READ ALSO: Pedo hunters confront a man who thought that he was going to have sex with an 11-year-old girl