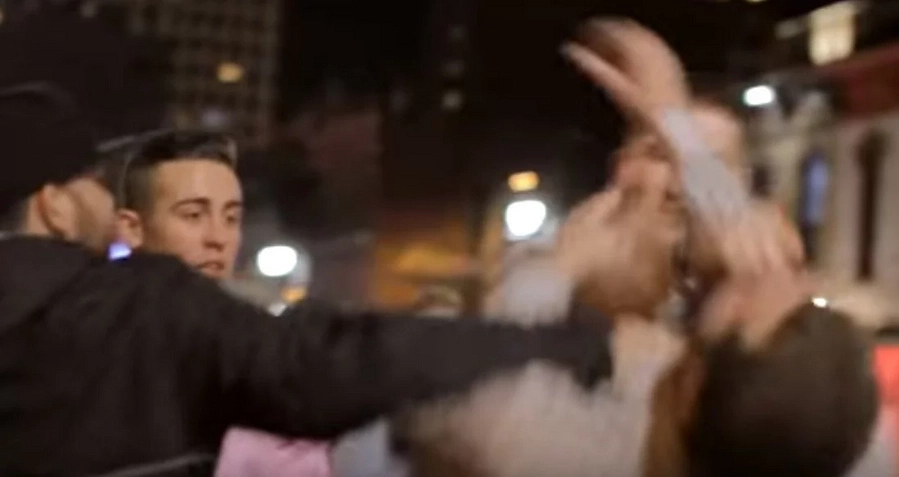 - Two guys thought that they could call this Texan's girlfriend a 'bitch' without repercussions
- When her muscled-bound boyfriend asked the two men to apologize they became aggressive and started arguing with him
- With well placed punches he sends the two fat men to the ground
Editor's Note: This is probably one of the best shot fight videos I've ever seen. When compared to most fight videos that are shot vertically with a mobile-potato, this one looks like the works of Stanley Kubrick!
The story of this fight video goes that the two over weight men called the big guy's girlfriend a 'bitch'. The deeply offended Texan wanted an apology from the two men, but they only kept insulting him, feeling that they can go keep on going unpunished.
READ ALSO: "Sorry I thought it was a doll!" said guy who punched baby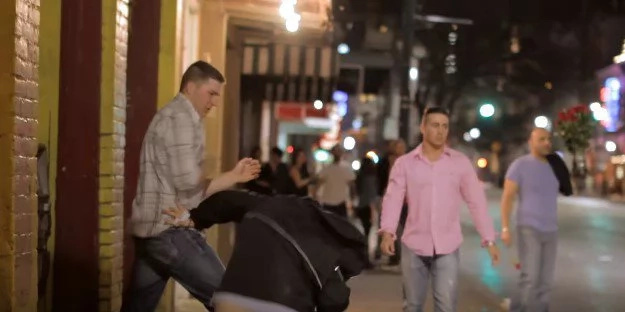 As soon as one of the fat guys got close enough the big guy punches him with a short right cross straight in the glass jaw, dropping him instantly. The fat guy's fat friend runs up to his fallen comrade and starts screaming and fighting the bigger guy.
A couple of sloppy hits from the large man quickly make his adversary fall back and begin screaming for help.
Just as soon as the police scream for the group to stop the fight, the big guy tries to flee the scene.
"He fucking hit me in the face!" cries the fat man to the police officers pointing his sausage finger at his opponent.
READ ALSO: Pedophile hunters confront a man who thought that he was going to have sex with an 11-year-old girl
READ ALSO: Little doggy cockblocks this man whenever he touches his girl
Source: Kami.com.ph