Another quake: Magnitude 5.9 in South Georgia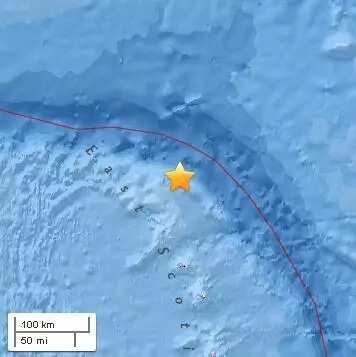 Another quake: Magnitude 5.9 in South Georgia
AFTER a series of earthquakes rocked Japan and Ecuador, another earthquake has happened. This time in South Georgia. A magnitude 5.9 earthquake rocked South Georgia on Tuesday, April 19, as reported by the United States Geological Survey.
READ ALSO: Ecuadorian quake casualties rise to 233, hundreds injured
The earthquake was recorded at around 119 kilometers north of Visokoi Island, South Georgia, as well as the South Sandwich Islands at around 1:25 PM on Tuesday. The epicenter's strength was a slight tremor.
The affected nearby areas included areas in Argentina, such as Ushuaia, Rio Gallegos, Puerto Deseado – and Stanley in Falkland Islands.
As of the moment, there have been no causalities reported.
This comes just days after an Ecuadorian earthquake devastated the country of Ecuador, where at the latest death toll has risen to 413 from the earlier reported 233. The earthquake has devastated the country, with its government declaring a state of emergency in at least six provinces.
Source: KAMI.com.gh