- Andi Eigenmann posted a photo on her Instagram account showing throwback ID pictures of her mom, Jaclyn Jose
- The photo which was admired by netizens went viral on social media
- Andi is the daughter of actors Jaclyn Jose and the late Mark Gil
Actress Andi Eigenmann posted photos of her mother, award-winning actress Jaclyn Jose on her Instagram account  which left netizens abuzz.
The photo Andi posted which already gained more than 23,000 likes shows a collection of throwback ID photos of her mom, who does not seem to be getting any older. Andi wrote in the photo's caption: "Only person I know who looks consistently good in every ID picture. This shouldn't be allowed."
The ever so beautiful Ms. Jaclyn Jose looked stunning in all six throwback photos which netizens admired so much. The Cannes best actress then commented on the photo Andi posted and said: "Wow! What a compliment anak !"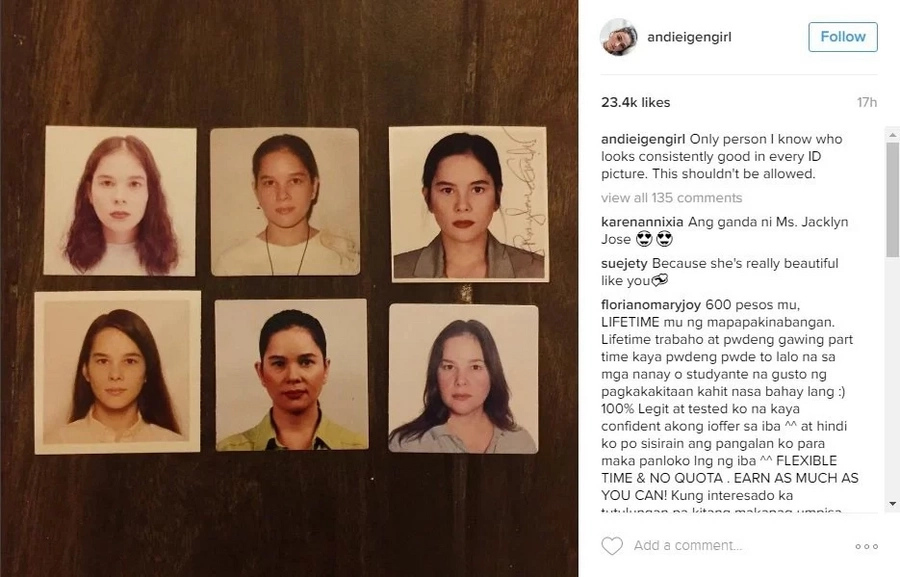 READ ALSO: Andi amazed at how daughter keeps mum about escapades with Jake
Netizens expressed positive reactions to the photo. Instagram user Nenajabes commented: "Always found your mom pretty since I was young" while user lashingako said: "Maganda naman kasi tlga mommy mo like u too and ur daughter..so pretty!! Mwah! @andieigengirl".
Here are other reactions of Instagram users:
drunkendork: "Topmost left is my aesthetic. Damn, Ma'Rosa!"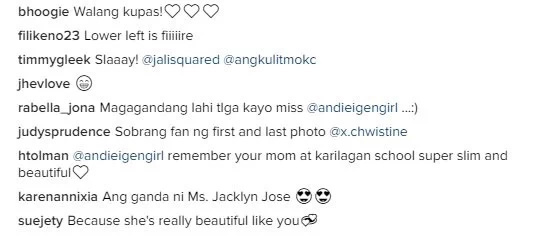 READ ALSO: Twitter fight alert: Andi Eigenmann vs Jake Ejercito
ash.lezgkhn: "You exactly look like ur mum! Both georgeous!"
mov.illa: "Thank both of your parents for being blessed"
Jaclyn is the first Filipina and Southeast Asian actress to bag the Best Actress Award for the Brillante Mendoza film "Ma'Rosa" in the 69th Cannes film festival.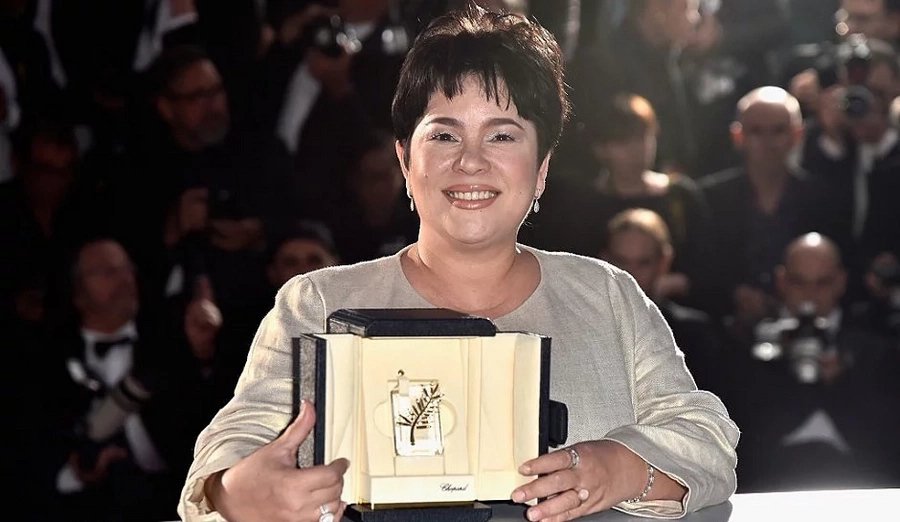 READ ALSO: What Jaclyn Jose has to say to her bashers on her Cannes win
She played the role of a mother who is forced to sell drugs in order to survive before corrupt police catch her. Andi was also part of the cast where she plays as Jaclyn's daughter in the movie.
Andi earlier posted a throwback photo of her and her dad, actor Mark Gil on his death anniversary. Andi wrote in the caption: "Dad, I promise to always look up. Your champ, always and forever, Andrea".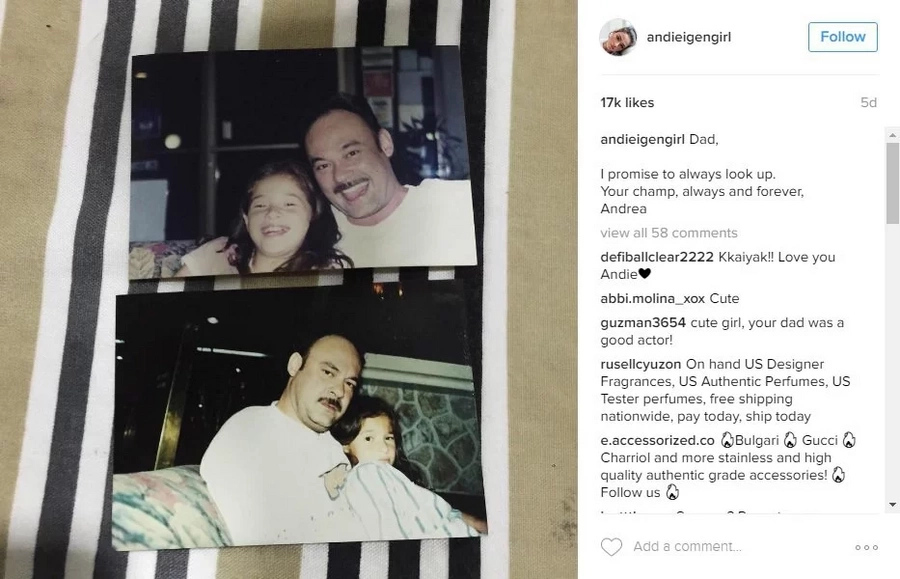 Mark died of liver cancer on September 1, 2014 at the age of 52. The actor made his name when he portrayed the character of Sid Lucero in the film "Batch '81". He also starred in movies including   Underage, Indio, Miss X, and Palabra de Honor.
READ ALSO: Andi Eigenmann takes selfies with Kirsten Dunst, Vanessa Paradis, and Diego Luna
Source: Kami.com.ph